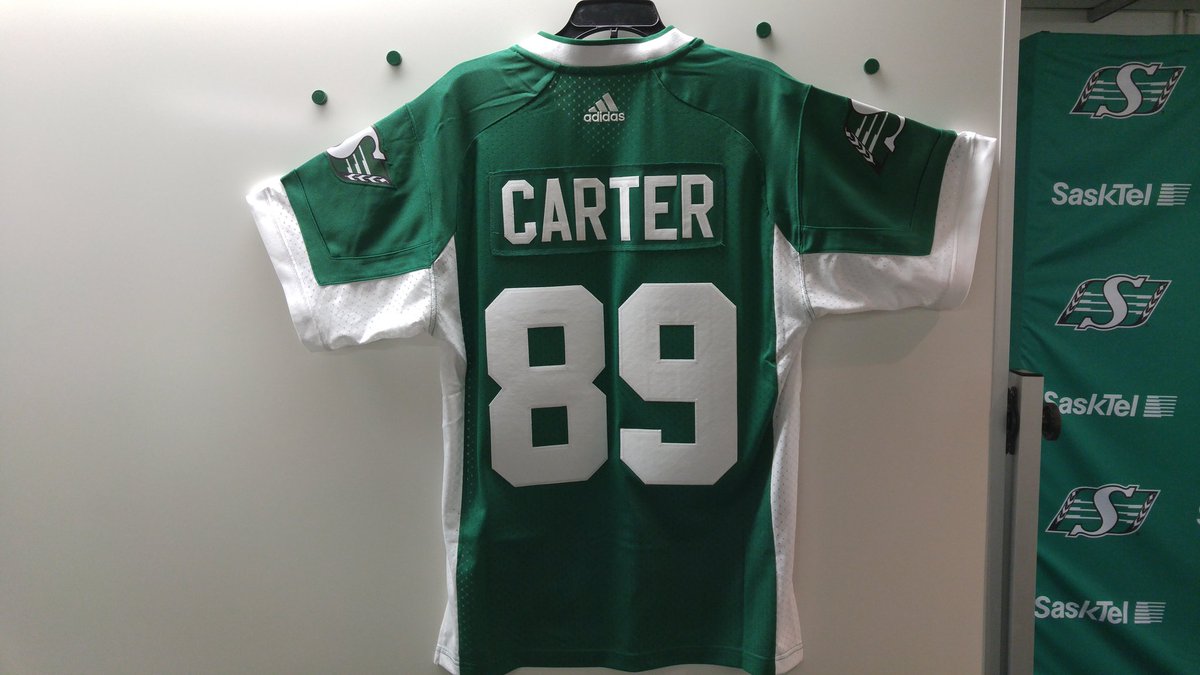 The Saskatchewan Roughriders announced today international free agent receiver Duron Carter has signed with the team. As per club policy, details of the contract were not released.
Carter (6'5 – 205) joins the Green and White after spending three seasons with the Montreal Alouettes. The 25-year-old Florida native originally signed with the Als as a free agent in June, 2013.
Last season, Carter started all 14 regular season games played for the Montreal Alouettes; picking up 938 yards on 61 receptions while sharing the team lead with five touchdown catches. He also added a blocked punt that he recovered and returned 46 yards for a touchdown.
Through 40 games in three seasons, Carter has registered 185 catches for 2,877 yards and 17 touchdowns. He was named the Alouettes Most Outstanding Player and CFL All-Star in 2014 after picking up 1,030 yards.
"We are pleased to be able to add a young dynamic player like Duron Carter to our football team," stated Riders Vice President of Football Operations, General Manager and Head Coach Chris Jones. "He is a supreme talent with a rare combination of size and speed that has yet to reach his full potential. Adding him to our already deep receiving core will give us multiple options and make us difficult to defend."
(Ryan Pollock/Riders PR)