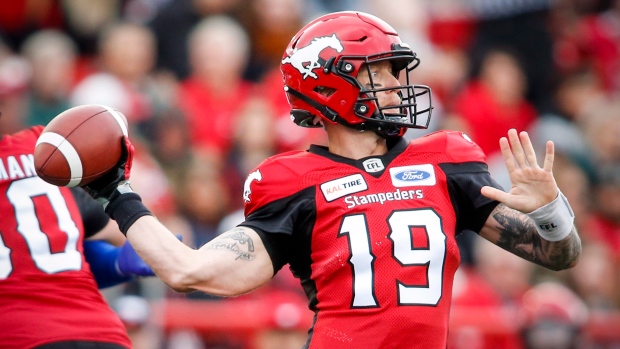 --The Bombers are 3-3 on the season after a 38-20 win over Toronto. Andrew Harris ran for 156 yards and had two touchdowns--one through the air and one on the ground. In Saturday's other CFL game, Calgary beat Montreal 25-8. The Stamps are 5-0 for the first time since 1995.
--The Open Championship is anyone's game after 54 holes. Kevin Kisner, Jordan Speith and Xander Schauffele are all 9 under par. 9 golfers are within four shots including Tiger Woods, Rory McIlroy and Tommy Fleetwood
--Regina-born defenceman Matt Dumba is going to get paid. The Minnesota Wild avoided arbitration with Dumba by signing him to a five-year, $30-million-U-S contract. The 23 year old was the Wild's first round draft pick in 2012.
--The Anaheim Ducks uniforms just got a whole lot mightier. In honour of the franchise's upcoming 25th anniversary season, the team unveiled a new third jersey Saturday afternoon that features the old "Mighty Ducks" logo.
--DeMar DeRozan has bid farewell to Toronto. The former Raptors star posted a thank-you note to Toronto and the team's fans on his Instagram, four days after he was traded to the San Antonio Spurs. DeRozan, a native of Compton, California, voiced his appreciation for the city embracing him as ``one of your own'' after he was drafted by the club in 2009.
--