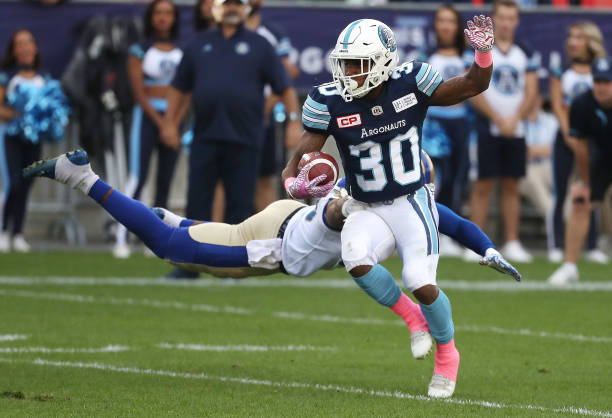 --The Edmonton Eskimos have acquired international running back Martese Jackson and a conditional sixth-round draft pick in the 2020 CFL draft from the Toronto Argonauts. Toronto will receive the Eskimos' third-round pick in 2019. The deal was announced on Monday. Jackson is expected to help the Eskimos return game.
--3 Down Nation's Justin Dunk says Zach Collaros is now longer in the concussion protocol and will likely start Saturday for the Riders as they face Ottawa at Mosaic Stadium in a 7:30 start. Collaros had to leave the Riders win over Winnipeg on the weekend after a hit from Winnipeg's Jeff Hecht.
--Matt Patricia's debut as coach of the Detroit Lions didn't go well. The Lions lost at home 48-21 to the New York Jets. Jon Gruden's first game back with the Raiders wasn't great either as they lost 33-13 at home to the L-A Rams.

--University of Rams receiver Ryan Schienbein was named the Canada West player of the week for his efforts in Alberta Friday. Schienbein had 13 catches for 176 yards and 3 TD's in the 51-13 rout over the Golden Bears.
--Max Pacioretty is now a Vegas Golden Knight. The Canadiens sent Pacioretty to the Knights for forward Tomas Tatar, prospect Nick Suzuki and a 2nd round draft choice this season. Soon after the trade, the Knights announced the 29-year-old has signed a four-year extension with an average annual value of $7 million. Pacioretty comes to the Golden Knights having spent his entire career with the Canadiens after they selected him 22nd overall in the 2007 NHL Draft. He has 448 points (226 goals) in 626 games spanning 2008-18.