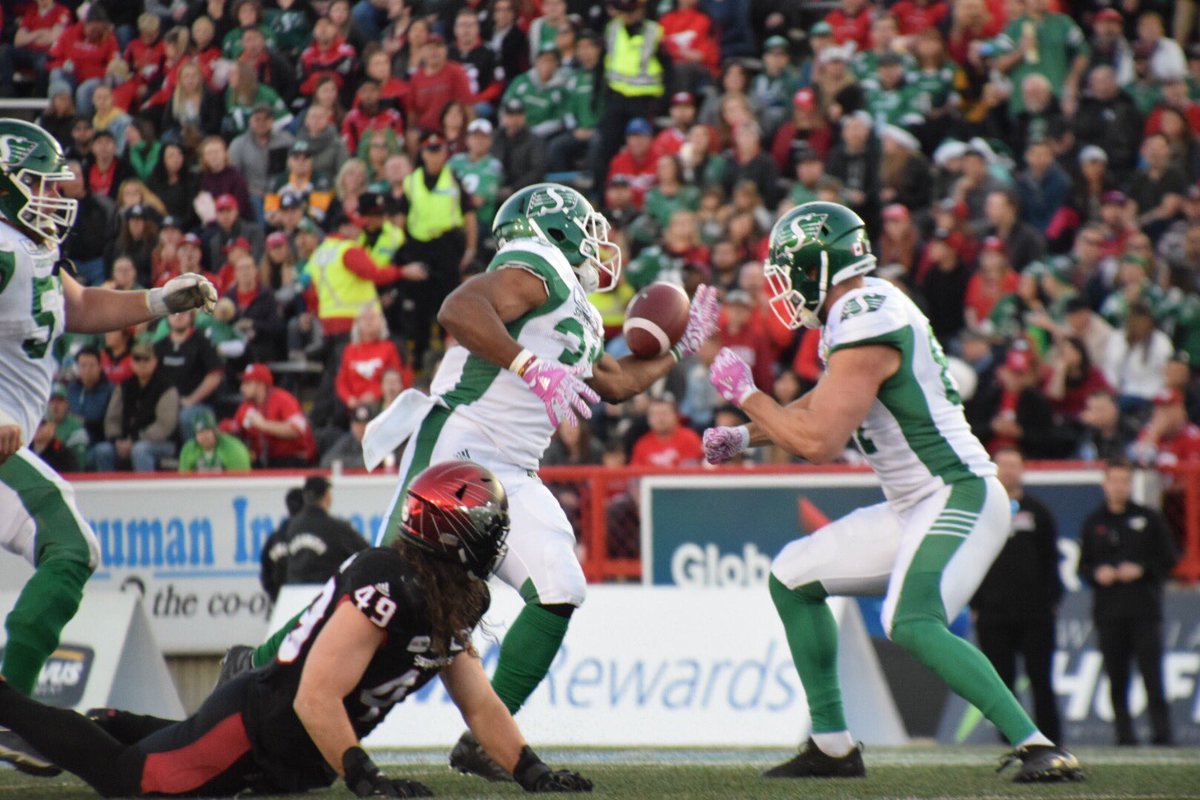 --Zach Collaros threw for 352 yards as the Riders walked into Calgary and defeated the Stampeders 29-24. The Riders are now 11-6 on the season and can finish first in the West with a victory over BC next weekend and two Calgary losses to end the year.
--James Franklin's record-tying, one-yard touchdown run with 56 seconds remaining rallied the Toronto Argonauts to a 26-22 win over Montreal. It came after Tevaughn Campbell returned Franklin's interception for a T-D earlier in the frame. Franklin redeemed himself with his 14th rushing T-D this season, tying Doug Flutie's league record for most rushing scores by a quarterback.
--3rd period goals by Ryan Peckford and Tristin Langan lifted the Moose Jaw Warriors to a 3-2 win over the Pats at the Brandt Centre. The Pats are back in action Sunday afternoon against Everett.
--Mark Stone played hero for the Ottawa Senators. The 26-year-old winger scored his second goal of the game in overtime as the Senators overcame a 3-1 deficit to defeat the Montreal Canadiens 4-3. Stone's one-timer from the face-off circle beat Carey Price. Stone also had a goal and an assist in regulation.
--Yasiel Puig's three-run homer lifted the LA Dodgers to a 5-1 win over Milwaukee in Game 7 of the NLCS. The Dodgers will be in Boston Tuesday for Game 1 of the World Series.