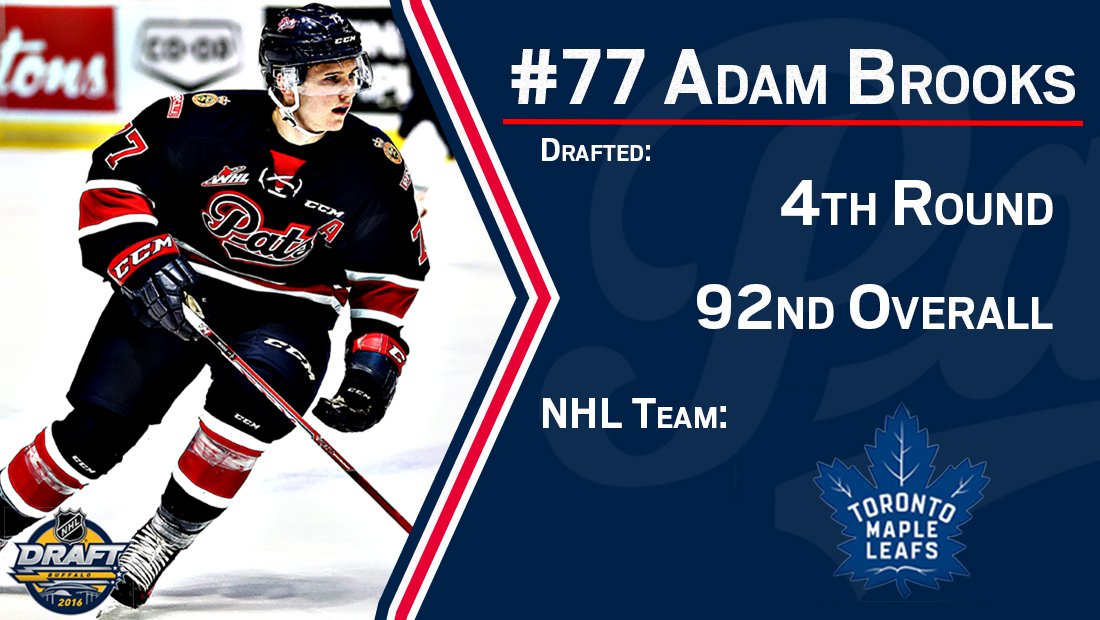 Picture: Regina Pats
The WHL's leading scorer last season could very well be playing with Auston Matthews in the future.
With the first pick in the 4th round of the NHL Draft on Saturday, the Toronto Maple Leafs took 19 year old Adam Brooks.
Brooks, who is expected to be back with the Pats as a 20 year old, had 38 goals and 82 assists for 120 points as he won the Bob Clarke Trophy for leading the WHL in scoring. He then added 23 points in 12 playoff games.
Brooks was one of two Pats to hear his name get called at the NHL Draft as teammate Sam Steel went to Anaheim with the 30th pick.
Two members of the Moose Jaw Warriors also heard their name get called in Buffalo as forward Brett Howden went to Tampa Bay with the number 27 pick while teammate Noah Gregor went to San Jose in the 4th round with the 111th pick overall.
For a look at how the NHL draft went down, click
here