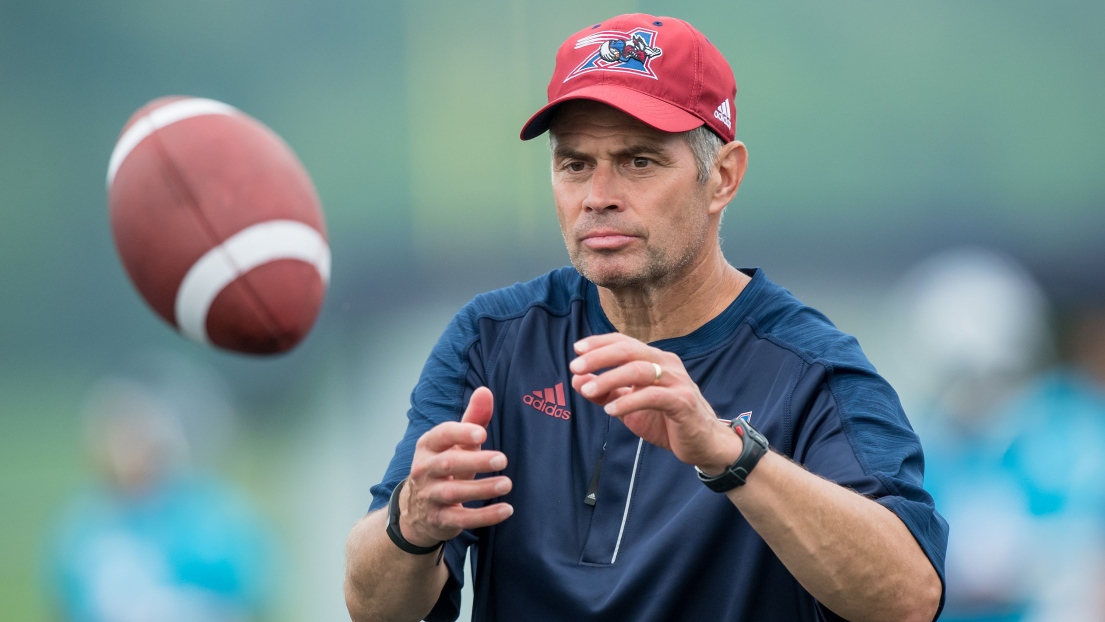 The Montreal Alouettes announced Monday that the organization has appointed Jacques Chapdelaine to the head coach Acting for the rest of the season 2016. This change is effective immediately.
Chapdelaine joined the Alouettes in 2016, when he was appointed as receivers coach and special advisor to offensive coordinator after offensive coordinator in the league in seven of the ten previous years, especially with the Lions British Columbia, the Edmonton Eskimos and the Saskatchewan Roughriders. During his distinguished career as a coach in the CFL, he attended four meetings of the Grey Cup and saw his team win three times. Chapdelaine was head coach of the Rouge et Or of Laval University from 1997 to 2000. He led the team to its first championship Vanier Cup in 1999.
"Jacques is a great football coach. He knows the strategies, in addition to how to get the full potential of its staff, said the owner of the Alouettes, Bob Wetenhall. He brings to the team a wealth of experience when he worked with veterans in addition to having been a teacher for talented young players. We still have six games left this season and we're only two games of the playoffs. Jacques is the best candidate to help our team to turn things around immediately, as we try to qualify for the playoffs. "
After holding the head coaching roles and CEO for the past year, Jim Popp will focus entirely on his role as general manager, the one in which he led the Alouettes with eight championships in the East Division and three Grey Cup championships.
"A coaching change during the season wants to be a challenge, but Jacques is the right candidate for this position, explained Andrew Wetenhall, the main governor of the organization. Jim Popp and Mark Weightman (President and CEO) played vital roles throughout the process that led to this unanimous selection and we believe that Jacques will have an immediate positive effect, while the team will fight for a playoff participation. "
"The team will initiate a comprehensive evaluation process in October, to find the next head coach. Our existing coordinators, and Jacques, will be part of the interview process, "added Andrew Wetenhall.
"I want to thank the organization and the Alouettes Wetenhall family for their confidence in me, Chapdelaine said. This team has a lot of talent, we still have six games left and we are still at the heart of a struggle for a playoff participation. When I was coach in BC in 2011, we conducted a before rising to win the Grey Cup and it is quite possible for this group of players. "
Chapdelaine will make his debut as a 22 th head coach of the Alouettes on Sunday 2 October, when the Alouettes host the Toronto Argonauts at Percival Molson Memorial Stadium, during a meeting of the most important in the playoff race in the Eastern division.
(Montreal Alouettes)