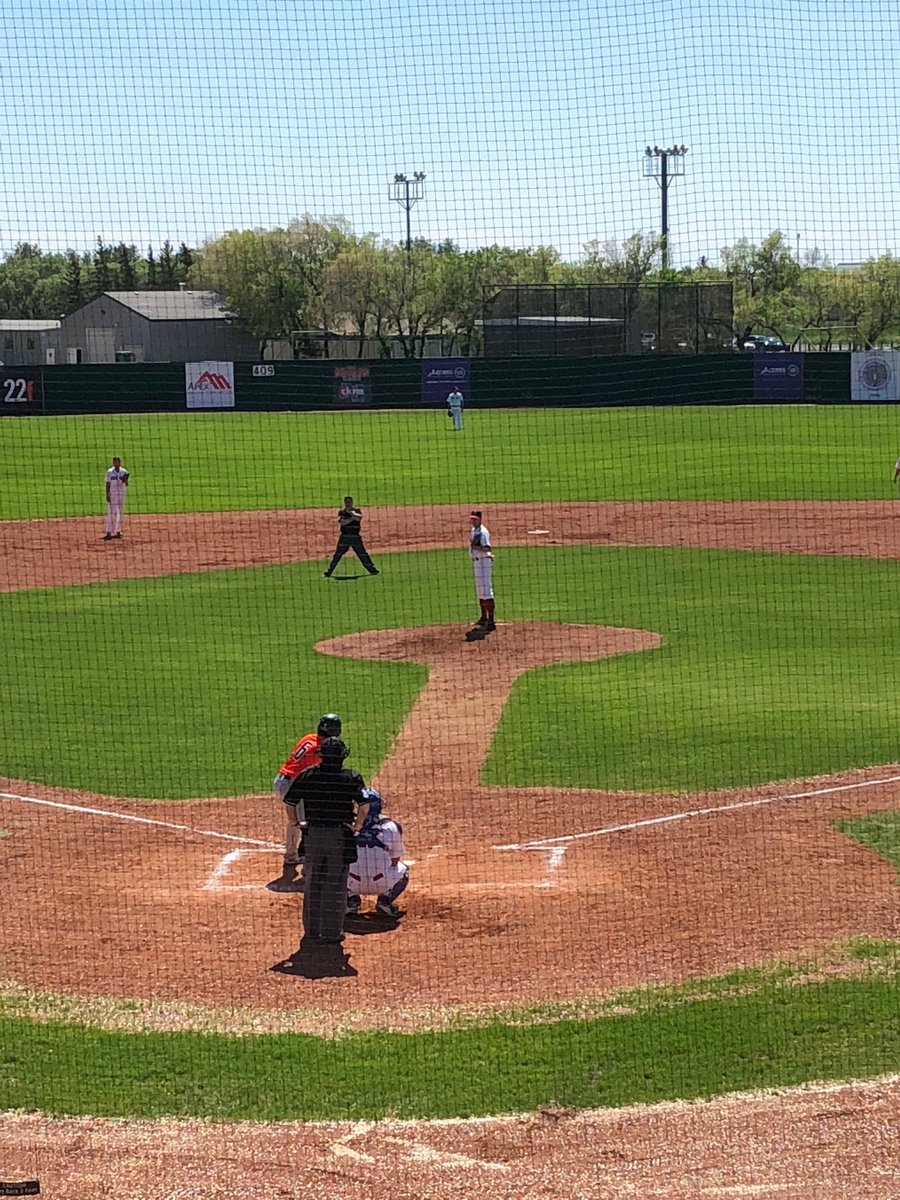 Picture: Tony Playter
--After being rained out in their first two games, the Regina Red Sox finally got on the field Sunday. They were down 4-0 after one, but they scored nine times in the 5th en route to an 18-8 win over the Swift Current 57's. David Modler and Riley Hickerson each had 4 RBI's for the winners.
-- Michael Wacha came close, again.The St. Louis righty lost a no-hit bid in the ninth inning for the second time in his career, denied when pinch-hitter Colin Moran led off with a single Sunday in the Cardinals' 5-0 win over Pittsburgh
--The Riders took their show to Humboldt Sunday. As you have seen in a previous post, they are dedicating their June 30th home game to the victims and families of the Humboldt Broncos bus crash.
--Bryson DeChambeau won the PGA's Memorial Tournament with a 72 hole score of 15 under 273. Tiger Woods was tied for 23rd six shots back.
--Steph Curry hit nine three-pointers which is an NBA final record. His 33 points led Golden State to a 122-103 win and a 2-0 lead over Cleveland in the best-of-seven.