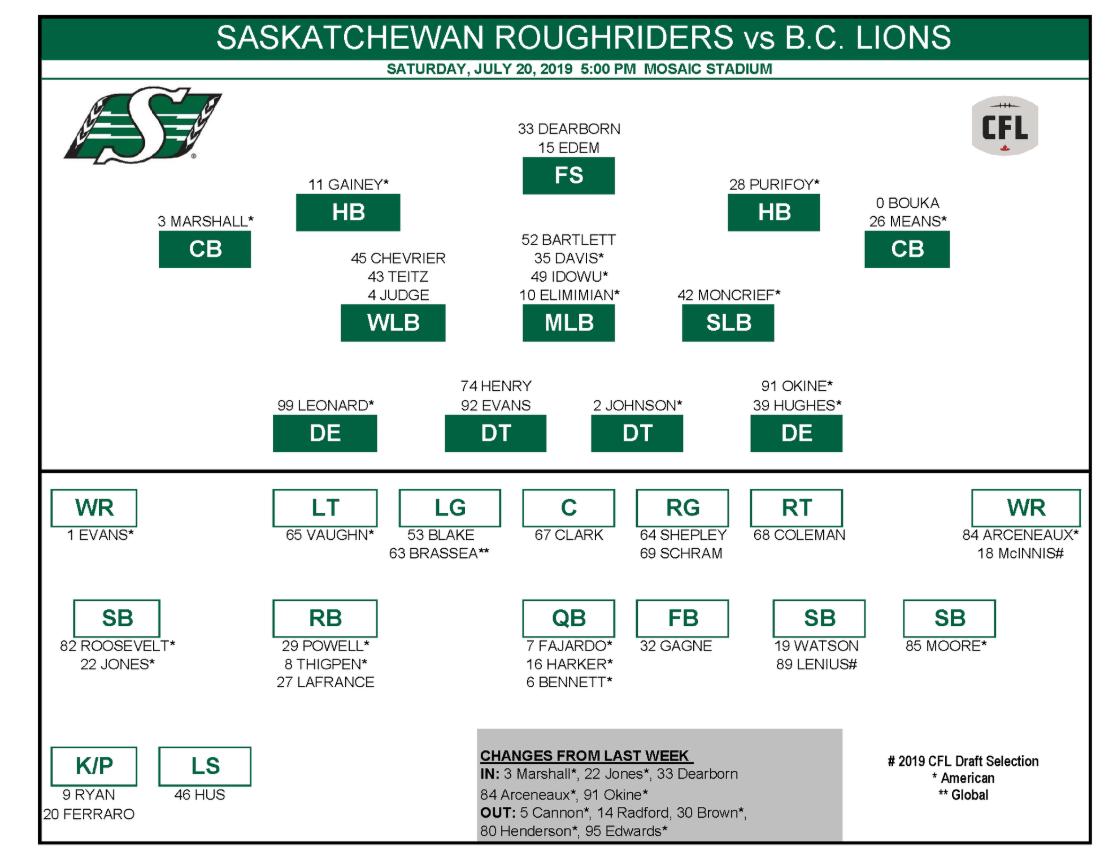 --The Lions are 1-4 thus far and have not started a season at 1-5 since both the 2011 and 2010 seasons.
-- Manny Arceneaux has caught a pass in his last 101 games. He needs 73 yards reach the all-time Top 40 in CFL history. He has 8,169 with Darrell K. Smith at 8,242.
--William Powell is on pace to be the Riders' first 1,000-yard rusher since Kory Sheets in 2013. Powell is on pace for 1,242 yards.
--Charleston Hughes has a 3-game streak with at least one QB Sack and leads the CFL with 5.
--This season CFL games have averaged 55.3 points per game - the highest total scoring since 2008
(56.2 ppg). There are four clubs averaging over 30 points per game led by Hamilton at 37.4