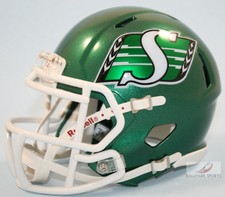 At 11 AM today, CFL free agency hits. While many good players did stay with their current teams by signing extensions, some will be moving. I don't expect Chris Jones to make a major splash in free agency the way he has in the past, but I do expect the Riders to be active and make a couple of signings. Here's who on my shopping list
1. TOMMIE CAMPBELL -- The Calgary defensive back is a shutdown corner. Isn't that right Duron Carter? In a league full of great receivers, you need a solid secondary and with Kacy Rodgers heading to the NFL, there is an opening.
2. CHANDLER FENNER -- He is one of these guys that Jones loves. He's a hybrid between a linebacker and a defensive back. Last year in BC, he had 76 tackles.
3. ZACK EVANS -- Rider fans know what happened to the team when the former Regina Thunder was lost in the expansion draft to Ottawa. He would come cheaper than Ted Laurent, but someone of his stature would be huge for a defensive line which improved greatly with the addition of Charleston Hughes
4. TRAVIS BOND -- If you can get Bruce Campbell and Dan Clark back, there may be no need for someone like Bond, but he might be the best OL going to free agency. Joel Figueroa of Edmonton is another option here and again depending on the $$$$ involved, you try for both.
5. JERMAINE GABRIEL -- I think this guy is a solid safety and a Canadian to boot. Would he be an upgrade over Mike Edem or Jeff Hecht? I'll let you decide on that one.