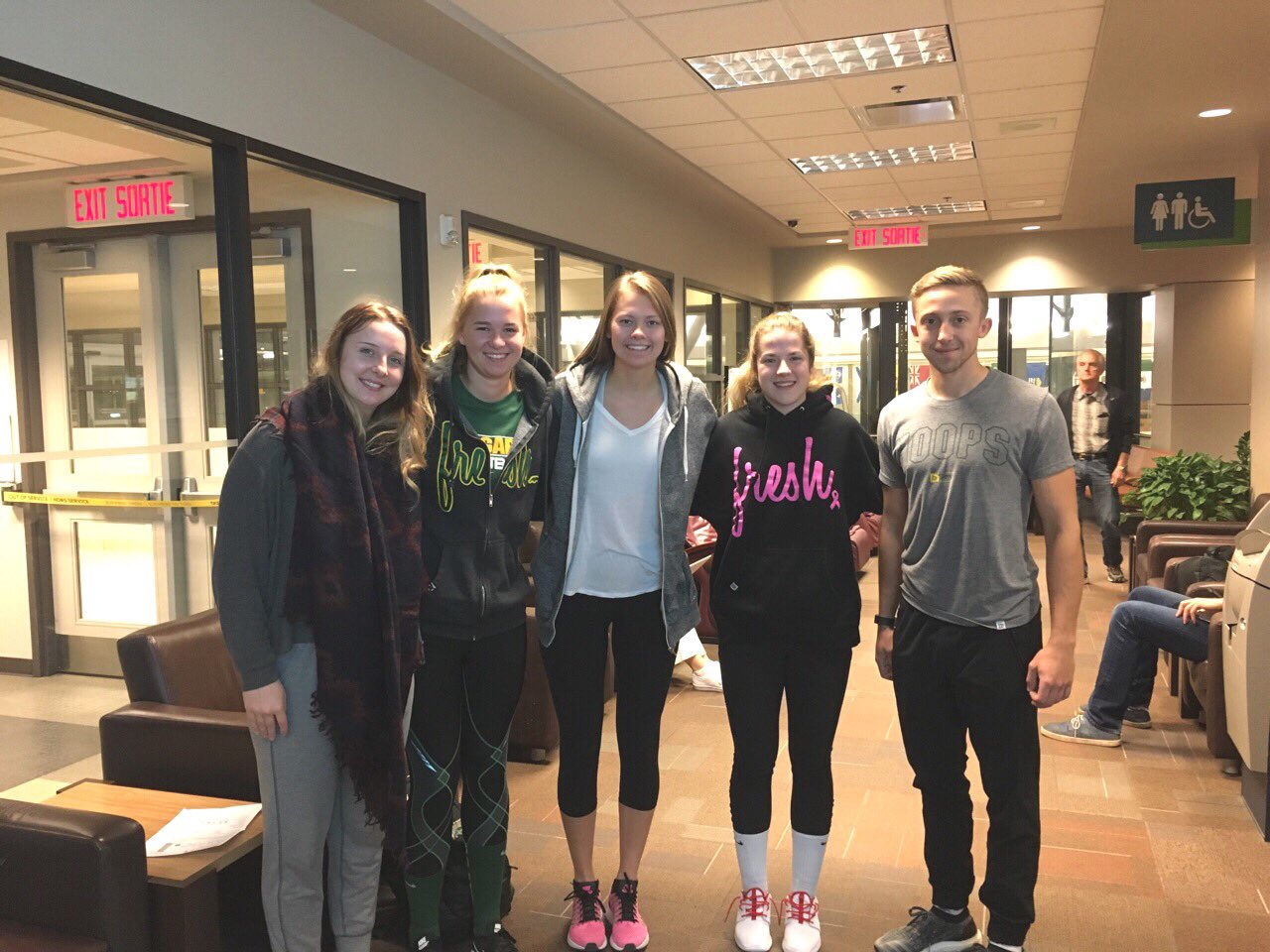 Photo: Courtesy University of Regina
The University of Regina women's basketball team has been chosen to send representatives to make up the lone Canadian women's team at the 3x3 FISU World University League final in Xiamen, China from Oct. 21 to Oct. 23.
Four Cougars will make the trip overseas to compete in the 16-team tournament. The team will consist of Sara Hubenig, Michaela Kleisinger, Charlotte Kot, and Katie Polischuk.
"This is a tremendous opportunity for our players, and I'm especially happy for our two fifth-year veterans in Charlotte and Katie," Cougars head coach Dave Taylor said. "This trip will be a great reward for all the time and effort they've put into this program."
The U of R was awarded one of four wild card invitations from FISU. Last year's tournament winner and an additional team from the host country receive automatic berths, with the remaining 10 teams qualifying for the competition through a series of continental tournaments over the summer.
The WUL uses International Basketball Federation (FIBA) rules, which sees the game played on a half-court playing surface with one hoop. A 12-second shot clock is in effect, and the first team to reach 21 points (or the highest point total after 10 minutes) is declared the winner.
Andrew Hamilton will accompany the squad as the team leader. Hamilton is the assistant sports information director at the U of R and also moonlights as the senior boys' basketball head coach at Michael A. Riffel High School in Regina.
(Braden Konschuh/U of R Athletics)