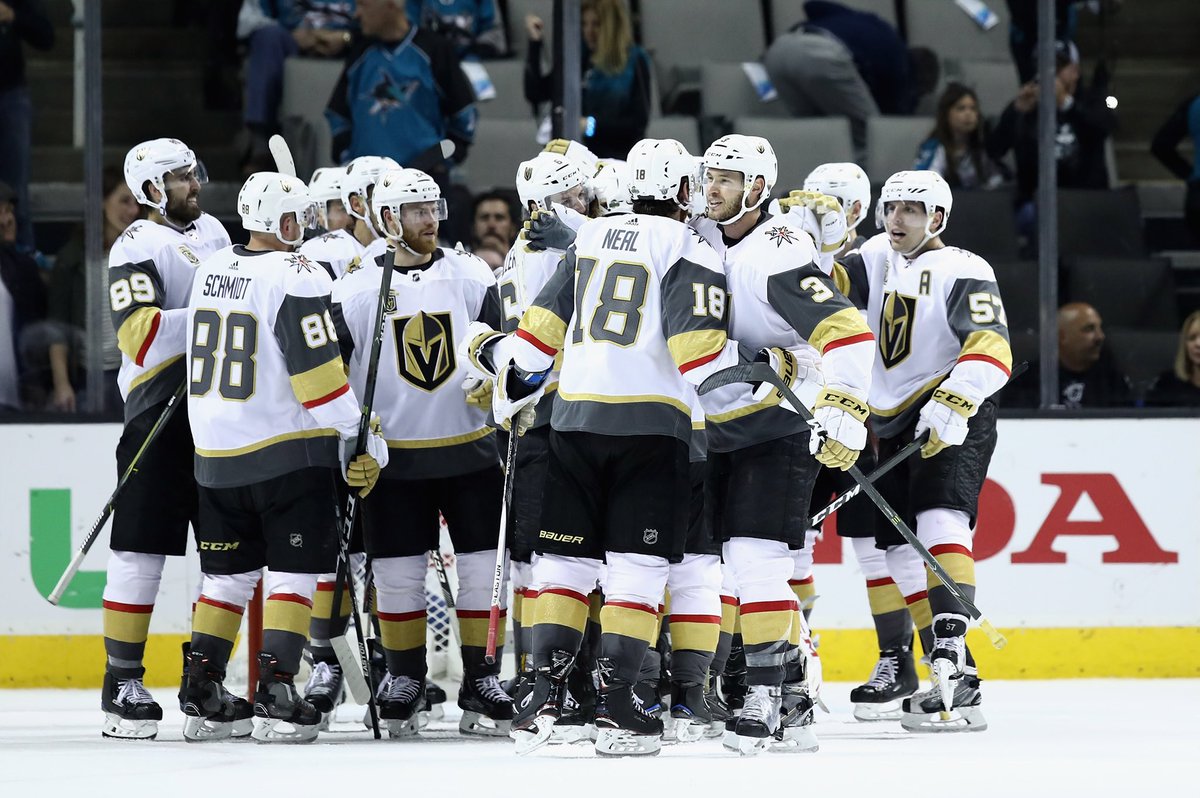 --The run for the Vegas Golden Knights continues. Marc Andre-Fleury recorded his 4th shutout of the playoffs as he stopped 28 shots in a 3-0 win over San Jose to take the series in 6. Vegas will be in either Nashville or Winnipeg for Game 1 of the Western Conference final. The Jets look to end that series on home ice tonight
Tampa is also into the NHL's final four after eliminating Boston in 5 with a 3-1 win. It is the 3rd time in the last four years the Lightning have been in the Eastern Conference final. They will play either Pittsburgh or Washington. The Capitals can end that series tonight with a win in Pittsburgh.
--PK Subban is guaranteeing a Predators win in Winnipeg tonight. After a 6-2 loss Saturday, Subban told a Nashville sportswriter that they are going to go to Winnipeg, win a game and come back to Nashville for a Game 7. Subban guaranteed a Game 3 victory in the final last year after the Predators lost two to Pittsburgh to open things up.
-- Washington Nationals pitcher Max Scherzer struck out 15 in only 6 1/3 innings, as the Nationals beat the Phillies 5-4. Scherzer, who has won the last two NL Cy Youngs, fanned seven batters in a row at one stretch and got 12 consecutive outs via strikeout from the second to the sixth inning. He gave up a run on five hits and two walks.
-- This weekend belonged to Baker Mayfield, who made his debut as the Cleveland Browns' new franchise quarterback at rookie minicamp, but the 2018 season still belongs to Tyrod Taylor. Browns coach Hue Jackson reemphasized that Taylor will be the starting quarterback no matter what.
"I'm not going to back off of this," Jackson said, per Cleveland.com. "We can keep writing this narrative, Tyrod Taylor's the starting quarterback of this football team, and that won't change."
--Jason Day is again looking like the Jason Day who won five tournaments including his first major championship and became the world's No. 1 Player in 2015. Day made birdies from 10 feet on the 16th and from 3 feet on the 17th after his ball hit the stick Sunday to win the Wells Fargo Championship at rugged Quail Hollow Club. Despite not having his best in the final round, Day came through for his second win of the season.