The Riders, and the City of Regina, unveiled an 18 foot statue that celebrates football and athletic achievement while recognizing the community and other teams that call Mosaic Stadium home.
The statue, made of white bronze, shows fans holding up a Rider as he catches a football.
At the base of the statue, it reads:
"As we evolve, we strive to soar higher; that soaring quest of our lives makes us who we are.
In the act of sport, the fans create the lifting culture that unites us all and gives us a sense of togetherness, pride and lightning.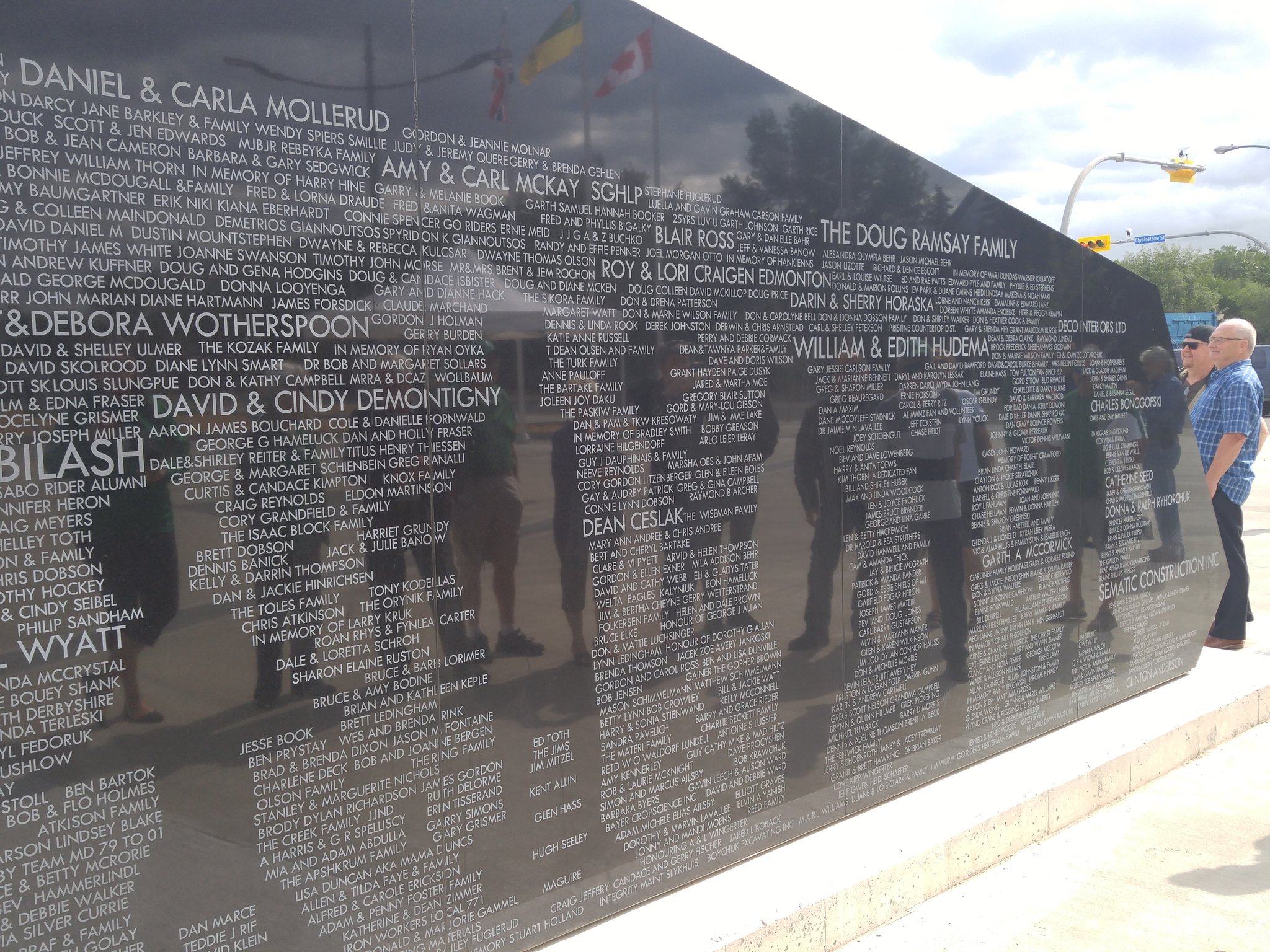 The fan wall is one of three that features a granite side engraved with the names of fans who contributed to the "Build The Pride" fan wall program. When fully installed, the walls will hold the names of around 2000 fans who will be permanently recognized near the statue at the northeast commons of the stadium.
"This incredible statue and the three fan walls are a direct reflection of our community, our province and our fan base," said Gregg Sauter, Roughriders Vice Presidnet of Marketing and Business Development. "The artwork unveiled today was made possible through the contributions of Rider Nation and our hope is that this location at Mosaic Stadium will be as much about inspiring future achievement, as it is about reflecting on the past."