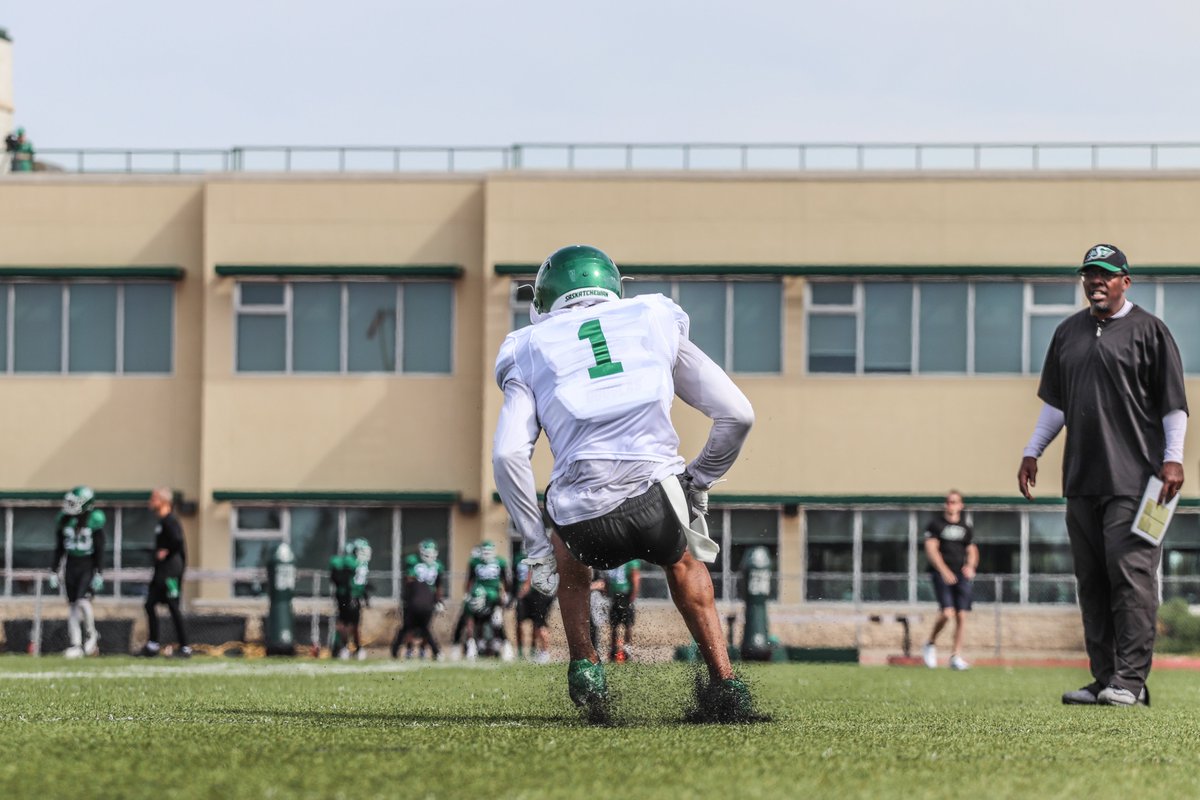 Photo: Saskatchewan Roughriders
The pads were back on for a beautiful fifth day of training camp. The team practiced special teams drills and the quarterbacks had a pretty good day. Receivers K.D. Cannon and Naaman Roosevelt wowed the crowd with some big catches.
ROSTER MOVES
None
INJURY REPORT
Paul McRoberts (illness)
Jordan Reaves (knee)
Mitch Picton (undisclosed)
Dan Clark (car accident)
Christion Jones (foot)
Brayden Lenius (undisclosed)
Justin McInnis (hamstring)
PLAY OF THE DAY
Naaman Roosevelt came through with a big 50-yard touchdown tossed by Zach Collaros during the team scrimmage.
QUOTE OF THE DAY
"Zimmermann's a tough kid. He's had an ankle (injury), I think a quad (injury). He just keeps playing. He's out here running gassers at the end of practice and I'm like 'dude you need to stop running.' But he's a tough kid, he just wants to make this team and he's willing to do anything and everything to do that, so we've been really pleased with him." – Head Coach Craig Dickenson on German wide receiver Max Zimmermann
TOMORROW
Practice runs from 9 a.m. to noon.