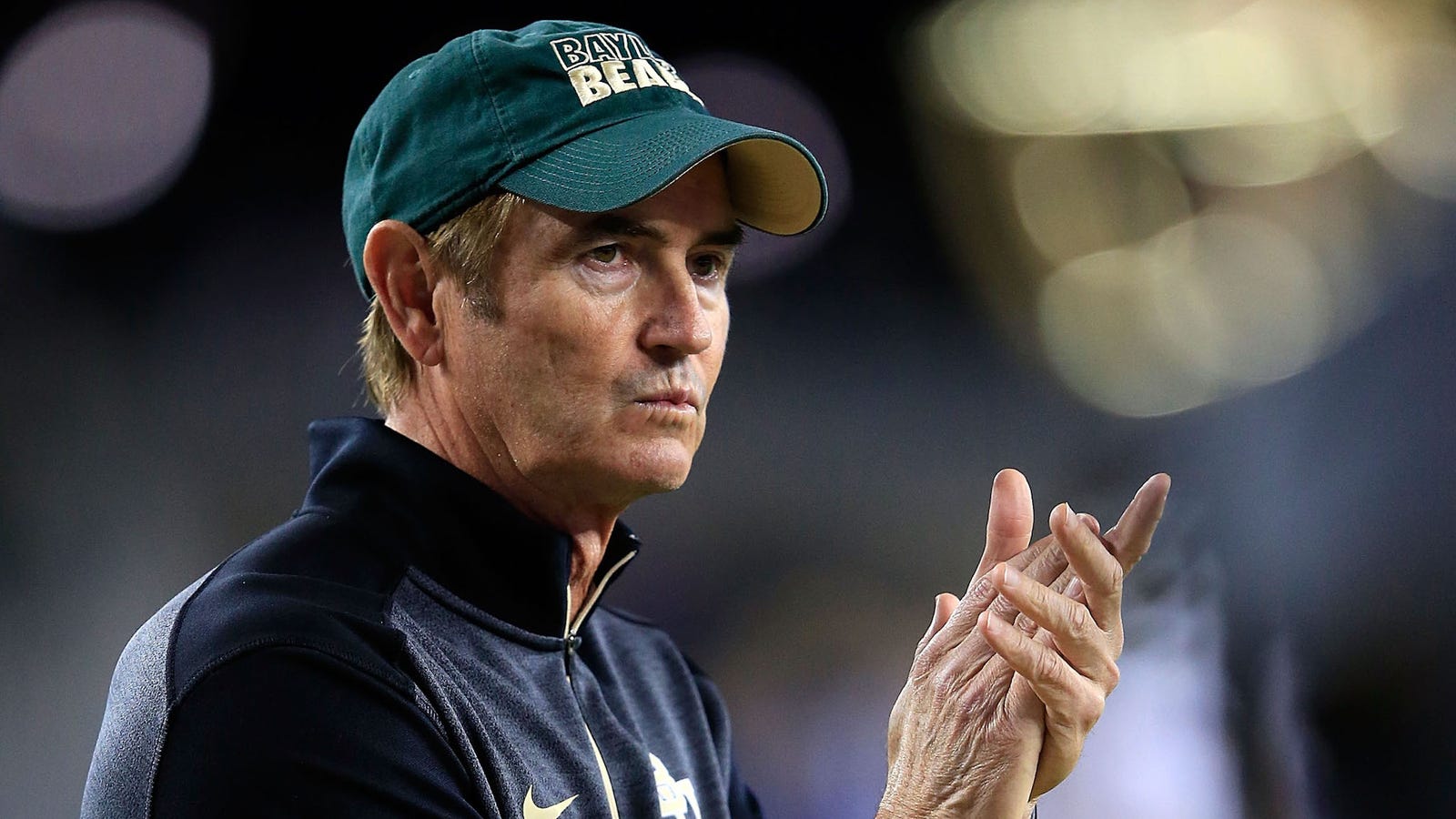 Art Briles is heading to The Great White North.
It was only a matter of time before the former Baylor coach found another coaching job somewhere, and it appears that somewhere is Canada. The Hamilton Tiger Cats of the Canadian Football League announced Monday that they had hired Briles as the team's "assistant head coach offense."
The regular head coach is another name familiar to college football fans in Texas: June Jones, who went 112-84 over 16 seasons at Hawaii and SMU before being hired by Hamilton last week.
As for Briles, he's been out of work since May 2016 when he was fired by Baylor in the midst of a sexual assault scandal at the school.
Briles has denied having any knowledge of the numerous alleged rapes and Title IX violations within his program while he was at Baylor, and he filed a lawsuit because he believed school officials were implying in interviews that he did. Briles dropped the lawsuit in February 2017 after a new lawsuit against the school alleged that 52 "acts of rape" by 31 Baylor players occurred at the school between 2011 and 2014. The lawsuit also claims the program used sex to sell the program to potential recruits, with players arranging for "women, alcohol and illegal drugs" to be available for recruits at off-campus parties.