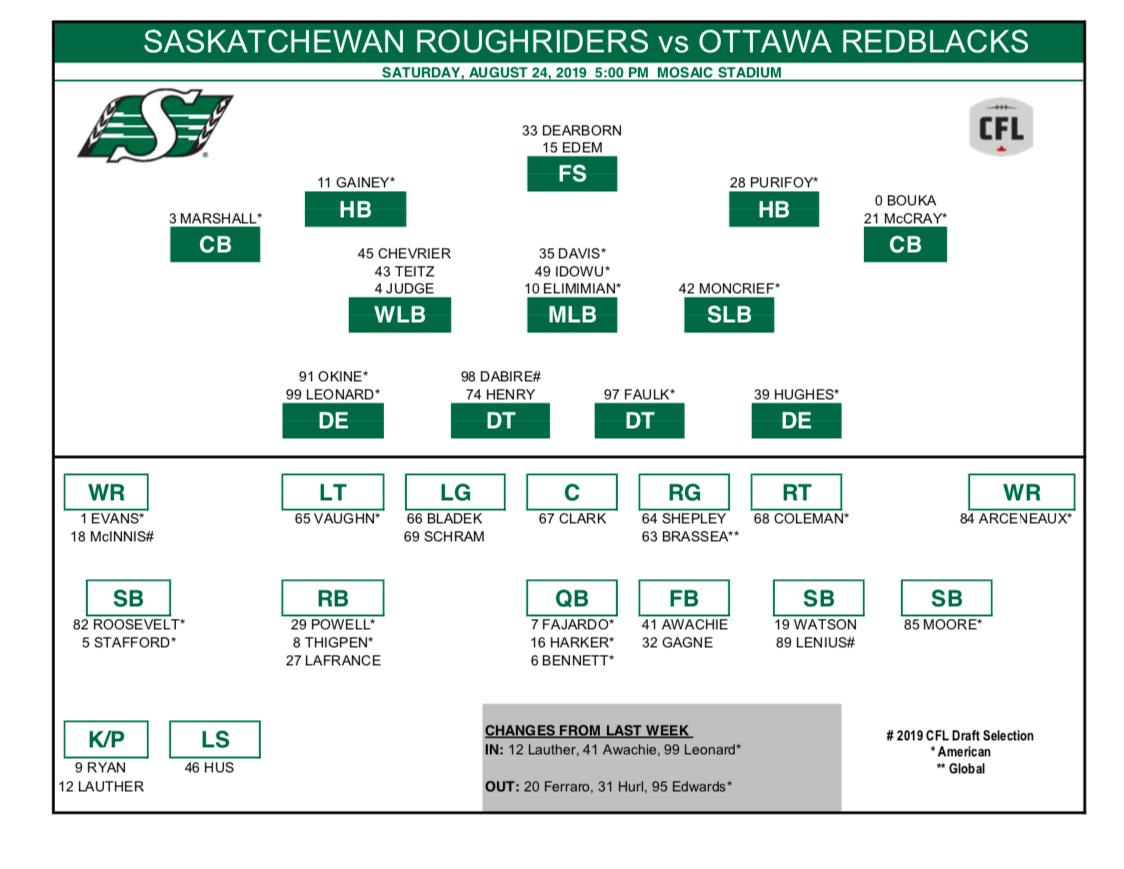 --The Riders come in on a 4-game win streak and look their first 5-game run since midway through 2014.
--Ottawa has dominated Saskatchewan having won the last 4 games, the most recent 3 by margins of at least 12 points.
--Cody Fajardo has a current streak of 93 pass attempts without an Interception and his 4 in total came in just 2 games.
--The REDBLACKS have just 3 Offensive TDs in their last 79 possessions over the last 6 games.
--The Riders have had 28 two-and-outs this season. That is the lowest in the CFL. Edmonton went into the week 2nd in this category with 35.