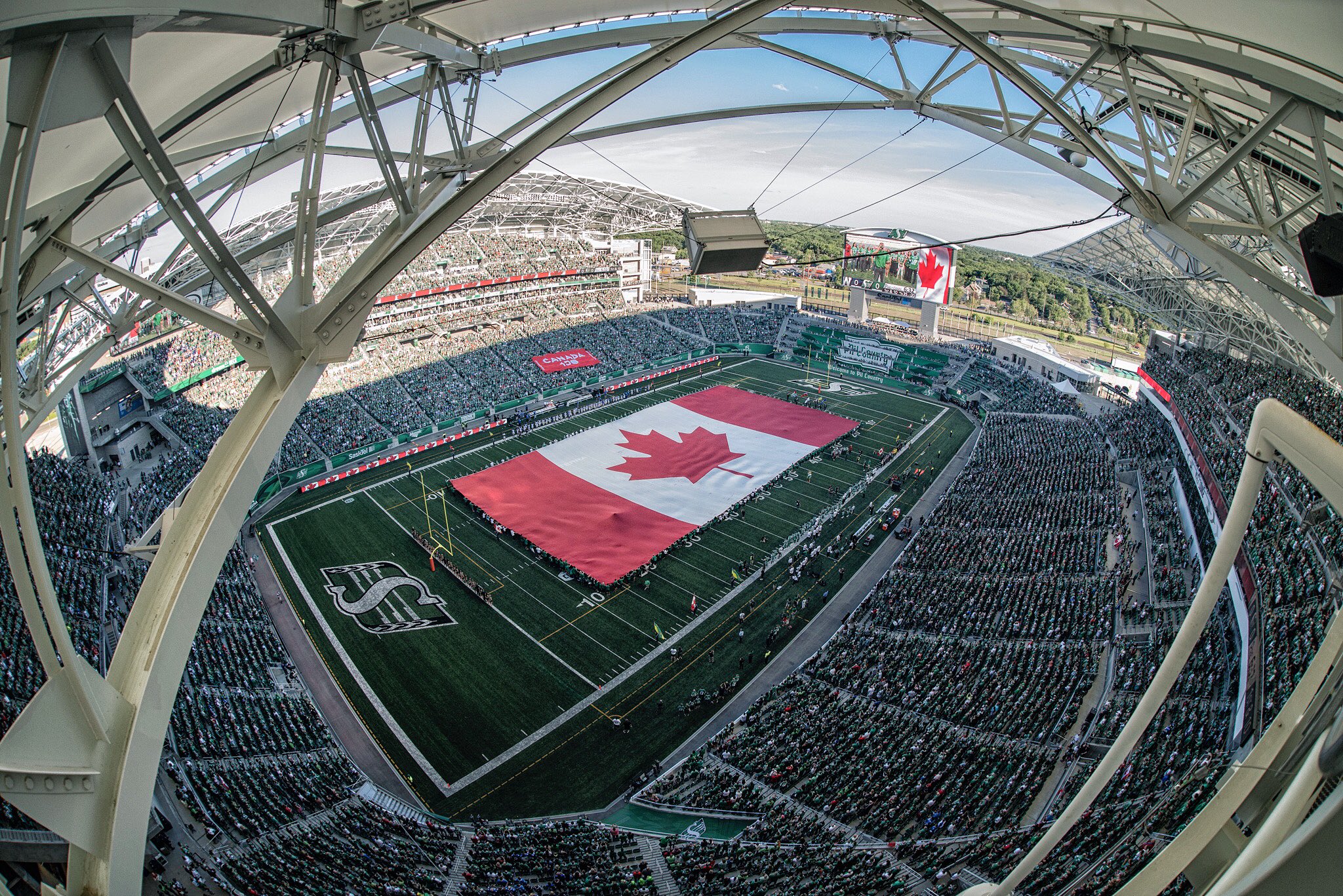 Photo: Courtesy Saskatchewan Roughriders
For the second straight week, the Riders have seen their game come down to the last play, and for the second straight week, they have lost.
Justin Medlock's 29 yard field goal in the second overtime lifted Winnipeg to a 43-40 win over the Riders in what was an entertaining contest in the first official CFL game at the Riders new home.
Kevin Glenn threw for 377 yards and four touchdowns, but he also threw two interceptions in the contest which drew his ire.
"I let everyone down, I put this one on me. If I make two better decisions, we win that game". Glenn told reporters after the game. "We fought back to take the game into double overtime, but at the same time I feel we should have had the win.
For the second straight week, Tyler Crapigna had a nightmarish ending to the game as a field goal attempt in the second overtime hit the upright.

""I'm just unlucky. I don't know what else to say," Crapigna said. "It hit the post and that's what happened."
Head Coach Chris Jones was visibly frustrated after the game with what happened.
"It's not necessarily the team we are playing making plays, but we're allowing them to have plays." Jones said. "Last week, we played a good defence against Montreal and then they hit a 65 yarder on us. Tonight, we come out in the second half, we blow a coverage and they get a big TD. I can't put a finger on it right now and I'm not going to throw anyone under the bus, but we have to be more consistent and make plays. We can play good defence some of the time, but we have to play good defence all of the time. It's very frustrating"
Former Rider Weston Dressler had a big night catching 6 passes for 124 yards and two touchdowns.
The Riders will be home to Hamilton next Saturday night in an 8 o'clock start.