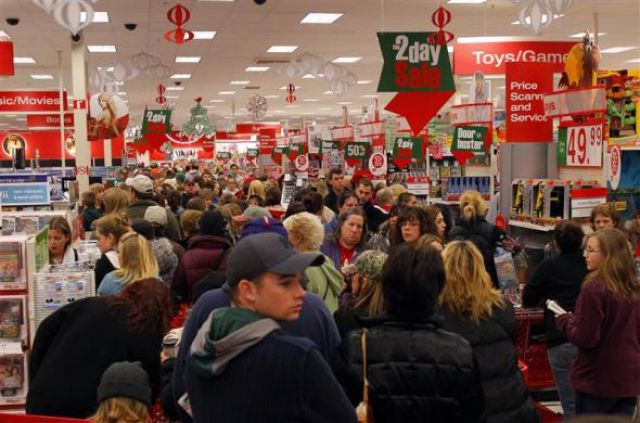 It won't be like a Saturday at Costco, but CFL GM's are ready to fill up their shopping carts and get at it as free agency begins Tuesday.
If the reports out of Vancouver are true, Lions GM Ed Hervey went right to the high-priced items and is ready to cash in on Mike Reilly with a $700,000 per year payday. There is no way the Riders would even come close to making that offer for Reilly as good as he is. Would you have wanted the Riders shelling out that much for him? If you hated the $400,000 plus that Zach Collaros got, I can't see you loving that pay structure for Reilly.
Speaking of Collaros, is he done in Saskatchewan? Craig Dickenson indicated to a Calgary radio station last week that the team would reach out to Collaros. There is no way he can come back to Saskatchewan at last year's figure and I don't think any team is willing to pay him what he got last year after the season he had. Dickenson and GM Jeremy O'Day will obviously throw a figure out there for the Collaros camp. I would guess that figure would be in the $200,000-$250,000 range which would still be a huge drop from last season. If Collaros thinks he can get more elsewhere, he won't accept it. If he does, one never knows.
If Reilly is indeed heading to B.C, I am guessing Brock Sunderland will be contacting Trevor Harris' agent to see what the asking price is. What would you pay for Harris? He did make around $425,000 last season I think. I would think 500k would be a fair price. I would think the Riders could land Harris if he wants to leave Ottawa. but Edmonton might be more attractive to him because of the relationship with Sunderland.
When the Riders start doing their shopping, where do they start. I would think once you get your quarterbacking situation figured out, you start on receivers--especially if Naaman Roosevelt ends up somewhere else. Shaq Evans, KD Cannon and Kyran Moore are all going into their 2nd year and I don't know if we really know what those guys can do. Do you need to find a couple of pass-catchers first though to get that QB here? If so, I am sure Trevor Harris would take notice if Greg Ellingson moved West. There is one Canadian receiver out there that might be available and might be a great pick-up. Mike Jones had a nice year in Hamilton catching 49 balls for 841 yards and three touchdowns. He could be a tremendous discount signing.
While keeping Willie Jefferson in green is a priority, there is one guy I would like to see the team add on defence and that is Winnipeg's Taylor Loffler. The guy is a beast. I've loved Loffler since he was at UBC. He would look great in green. He will command some $$$ though and he may be too expensive.
Tuesday should be interesting all over the league.
--Did you watch the AAF on Saturday night? I was unable to watch live so I PVR'ed out and checked it out Sunday morning. It wasn't the best football, but it wasn't the worst either. The quarterback play was not outstanding. I am not sure how San Diego's Mike Bercovici was able to continue playing after he was absolutely rocked by a San Antonio linebacker, but both he and San Antonio's Logan Woodside didn't seem sharp. It is only one week though. By the way, are helmet-to-helmet hits allowed in the AAF or did the refs miss one. There is no doubt that hellacious hit was a helmet-to-helmet and would have been a 15 yard penalty in both the CFL and NFL----unless of course it was the waning stages of the Western semi-final. I digress!
What I did like was in the first quarter when the challenge flag was thrown that we were allowed to hear the conversation between the official and the replay official. We got to hear exactly what was being discussed and what was being seen. When the replay official said a catch had not been made, we were told why and what happens now with both the ball placement and the time. This is what the CFL needs. As a fan and a broadcaster, we need to know why the command center is calling what they do and why they are doing so. With the questions we have about calls, this would be a perfect initiative for fan engagement which is what Randy Ambrosie has called for.
I am somewhat choked I didn't get into any AAF Fantasy Leagues this year!
-Some CFL players are talking about the AAF and how there could be a talent drain up here. I can't disagree. The CFL is looking at growing its game in other countries while a league is threatening to take away players as they now have another what looks to be a viable option now. This initiative could have waited until after a new CBA was built---one that will be built which will make it more attractive for Americans to come north. Those leagues in Mexico, Germany, etc etc aren't going anywhere. Getting a new CBA and other issues resolved are more important to this guy than seeing agreements with other leagues that feature players who will have a tough time making CFL rosters if what I am hearing is correct. Perhaps the league should look at adding a couple of more homegrown Canadians to their rosters so we see more USports grads playing the game then having some Euros.
--Congrats to Kirk Muyres, his brother Dallan and the Marsh brothers Dan and Kevin. They are off to the Brier in Brandon after what was a tremendous final between Muyres and Matt Dunstone. It had it all with Muyres needing last rock to put a draw at the top of the four to win the province for the first time as a skip. I get the feeling this won't be the last time we see these two battling it out for a Tankard and like I said last week in Whitewood when we did the Cage from out there, I don't see it being too much longer with these two curling in Saskatchewan that the drought will end and we can stop talking about 1980 which was the last time a rink from this province won the Canadian mens curling championship.
--I would like to be optimistic over the fact the Bakersfield Condors---the AHL team of the Edmonton Oilers, has won 12 straight games. However, when I look at the mess of their parent team I can't because I know that they will likely screw things up there as well. Its tough being a fan of that team, but I'm not ditching them.
--The Anaheim Ducks are dead in the water. Call up Sam Steel from San Diego and give him some valuable minutes. He is that team's future at center.
--When was the last time before Saturday night that a Leafs-Canadiens post all-star game contest had such meaning. There is a legitimate chance we could see a playoff series between those two teams this year. If that happens, we will we hear of any other series or anything else in this country. Nope!
--Don't tell me there isn't collusion in baseball when many big name free agents are still looking for a home on the eve of spring training. Its just like last year. In the end, everyone will find a home, but it is ridiculous that guys like Bryce Harper, Manny Machado, Craig Kimbriel and Dallas Keuchel are still looking for one.
--As I said on Twitter Sunday night, I would rather watch a repeat of this year's Super Bowl than 15 seconds of the Grammys. If there is or there was something I had to see, that's why there is YouTube.
--That's all I got. Have a great week and enjoy free agency!!