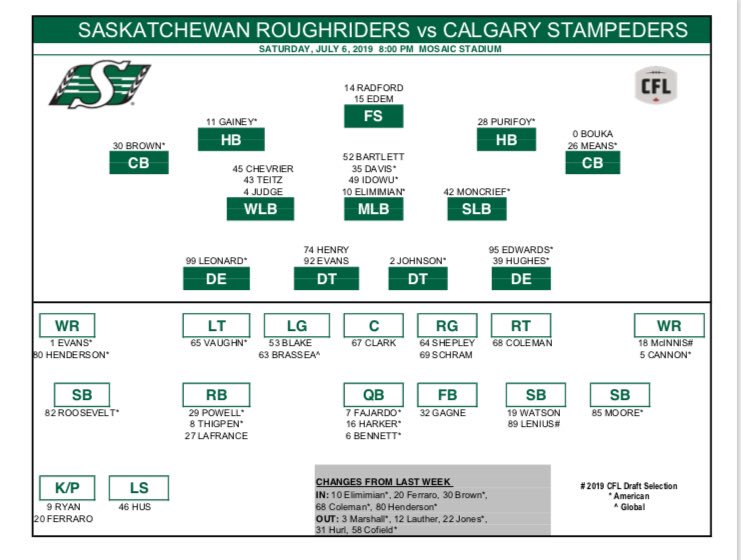 --: This will be the first-ever regular season CFL game that featured brothers as the two Head Coaches. Craig Dickenson has faced Dave Dickenson before, but of course as an assistant coach only.
--Saskatchewan has won the 4th Quarter in all 3 games this year outscoring opponents 21-9. Last week they blanked Toronto in the final 15:00.
--Cameron Judge leads the CFL with 23 Total Defensive tackles to Week #3 and has had 6 Tackles in each game
--Saskatchewan has now taken 3 of the last 4 meetings with Calgary on the heels of a 10-game winning run by the Stamps that stretched from August 2013 to September 2017.