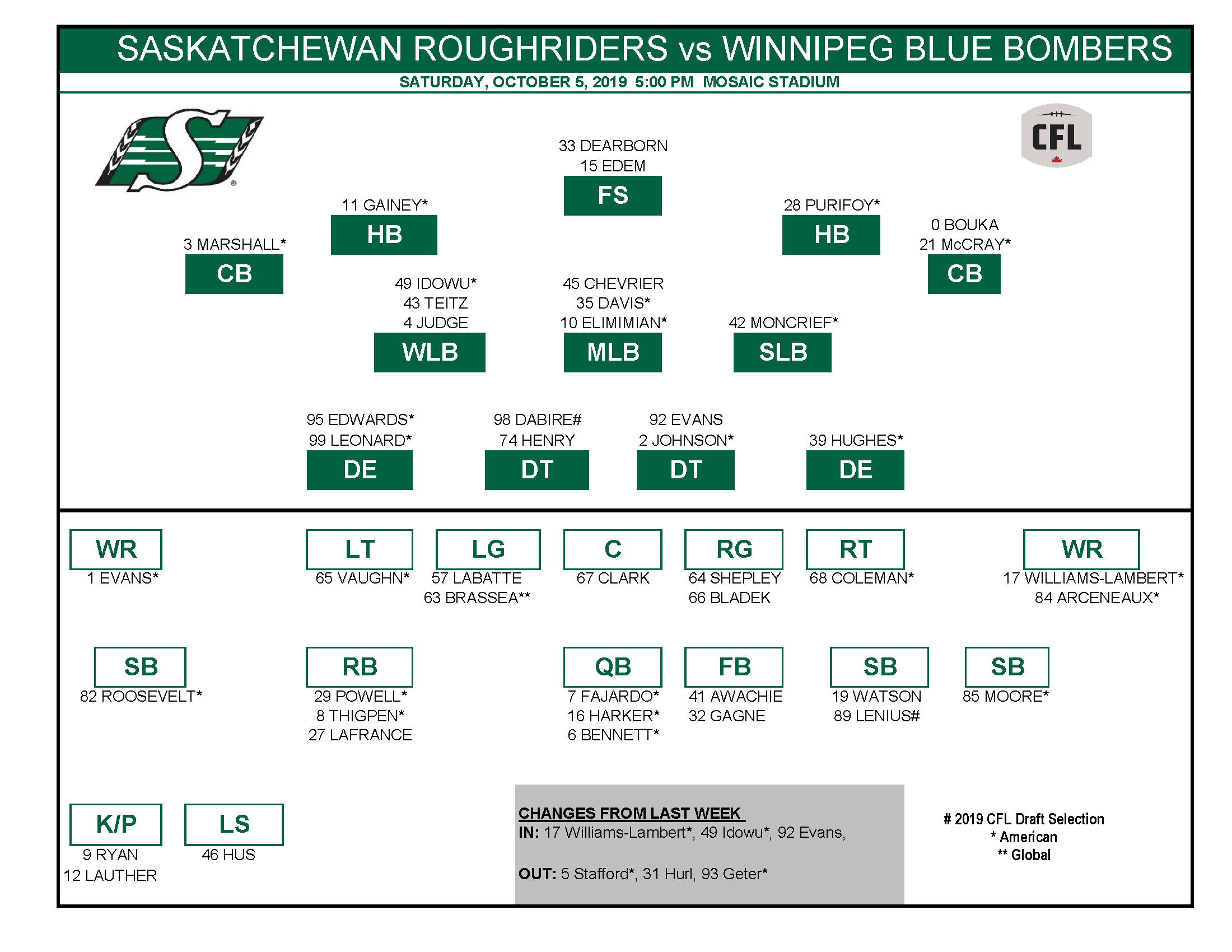 --The Riders are 6-1 at home this season
--Charleston Hughes needs three sacks in Saskatchewan's remaining five games to tie his career-high of 18 set in 2013.
--William Powell and Cody Fajardo have each run for 10 touchdowns this season
--Since 2011, the Riders are 13-9 against Winnipeg. 5 of the games have been decided by 1-4 pts.