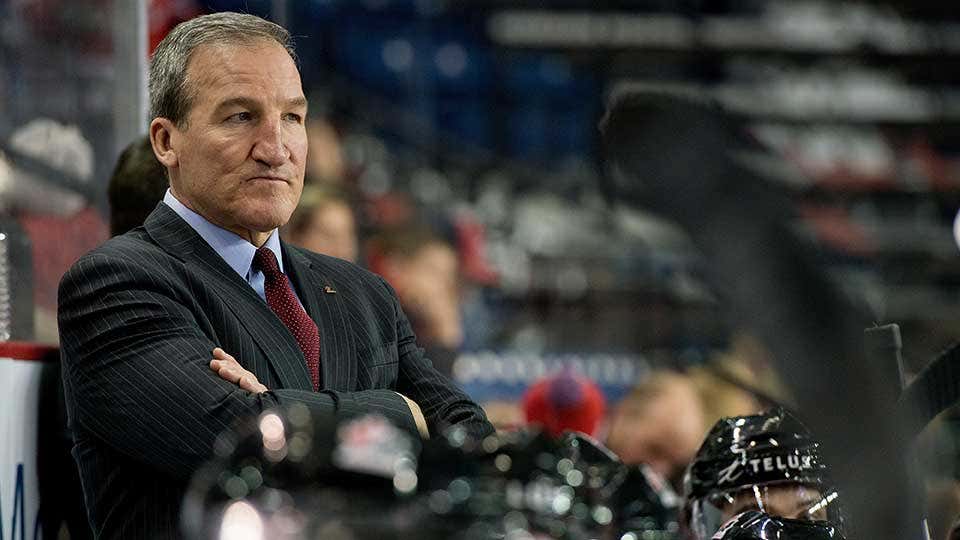 Saying he had come to the decision that he was not going to renew his contract, Moose Jaw Warriors GM Alan Millar announced Monday afternoon the team is relieving head coach Tim Hunter of his duties with assistant coach Mark O'Leary being promoted.
Millar joined Derek Taylor on "Sportscage" just hours after the announcement to talk about the move saying it was a tough day professionally and personally, but it was one that had to be done.
"Tim has done some great things with our program including a franchise-record 52 wins one year, but in saying that we are in a transition or a rebuild or whatever you want to call it." Millar said. "We knew it would be a difficult season because of the age of our group so I made the decision to move forward and get a new vision and a new perspective and I want to do that with Mark so I didn't think it was fair to have Tim behind the bench anymore. It allows him to move on and find another opportunity."
The Warriors go into Monday's play with the second-worst record in the WHL as they are 11-22-2-0 on the season.
Hunter joined the Warriors for the 2014 – 2015 season. He was on the Warriors bench for 356 games and finished with a 189-134-25-8 record. Hunter ranks first all-time in wins and is second all-time in games coached. Under Hunter, the Warriors made the playoffs from 2016 to 2019. He was Canada's Head Coach at the 2019 IIHF World Junior Hockey Championships and served as an Assistant Coach at the event in 2017 and 2018.
When Hunter was off dealing with his role with Hockey Canada, O'Leary took over and posted a record of 24-6-4-1.
O'Leary has been with the Warriors since the 2012 season.