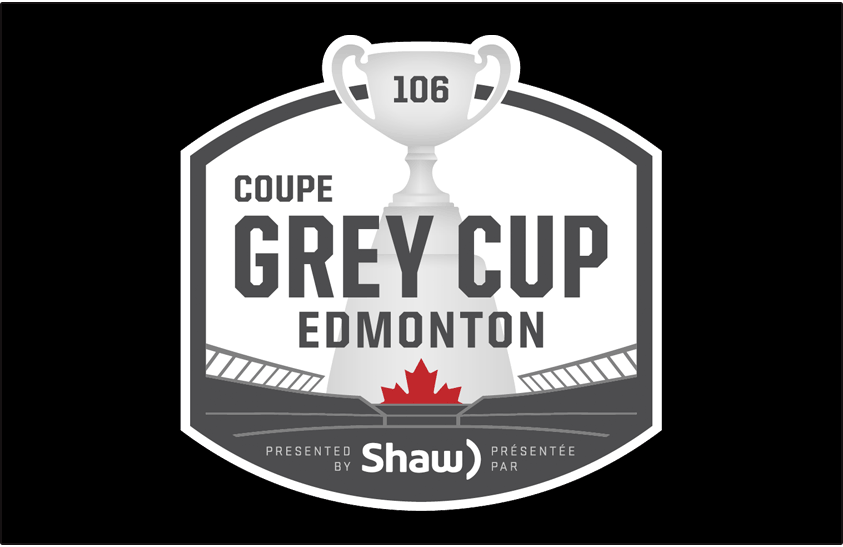 And the countdown to Grey Cup 106 begins.
They came, 30-strong, the key organizers of the Edmonton 2018 Grey Cup committee, to examine every area of a very successful Ottawa week.
The game plan, as was the case in 2010, was to once again become the host with the most.
"Ottawa was a fantastic host this year. Lansdowne Park was a great venue to host Canada's national party," said Eskimos board chairman Brad Sparrow, co-chair of the 2018 Edmonton organizing committee.
But meet it and beat it?
"We're coming away from here realizing that Ottawa has both set a high bar for the next Grey Cup to and inspired and excited us about the opportunity in Edmonton for 2018," said Sparrow.
"The location we've chosen along Jasper Ave., and including the Shaw Convention Centre is going to create an area that will rival anything as far as the Grey Cup festival anywhere ever before.
"We're anticipating 500,000 people will come through the festival area during the 2018 edition in Edmonton.
"In addition to the hugely successful zip line of 2010, we're busy working on other major new activations and engineered events that we can't wait to complete and announce to the public.
"The difference between what we're going to do in Edmonton and what Ottawa has been able to do is that we're going to drive people downtown right to where the hotels are restaurants are to celebrate the whole area and I think that's a really important element.
Sparrow is the current Edmonton Eskimos board chairman who back in 2010 was the festival chairman. The police estimate of crowds downtown peaked at 125,000 on Grey Cup Saturday.
Executive director Duane Vienneau nailed it with his evaluation of what Ottawa accomplished this past week.
"A lot of people have said that the 2010 Grey Cup in Edmonton and the 100th Grey Cup celebration in Toronto are considered to be two of the very best experiences in the history of this event. Ottawa, we came away from here believing, proved to be in that same category.
"We want to continue to raise the bar. We believe that Edmonton is expecting us to do that and we're leaving here inspired to take it where it's never gone before.
"In 2010, we kicked off the Grey Cup festival on the Wednesday for the first time and our reasoning was to give more people more chance to experience this great Canadian event.
"Ottawa chose to do the same thing with theirs running four days. An area where Ottawa did really well was in their area of public service. For airport arrival to their staff on the site, it was second to none. We'll attempt to replicate that."
Co-chairman and Eskimos president and CEO Len Rhodes says one Ottawa idea they'll borrow and take to a new level is a Festival 50-50.
"One thing they had were 50-50 sellers roaming all over the place, building a jackpot through to the game," Rhodes said. "The Eskimos, in July, set a 50-50 record with a payout of $435,919. If Edmonton can do that in one night, can you imagine what we could do in one week? We could hit $1 million."
Vienneau said the planning was well under way before the Edmonton committee came here.
"The confidence we can beat Ottawa and Grey Cup 100 is the confidence from the past that prepares us for the future," he said.
"In 2010, we had the fastest sellout of all time. With the festival, we were able to continue evolving, ending up an extra four blocks. We got bigger and better every day. That wouldn't have been possible if we hadn't sold out quickly.
"The obvious benefits of bringing key members of our team here were to observe and learn everything they could from ticketing to partnership and festival development to volunteer services. But the No. 1 benefit was to get the nation excited about coming to Edmonton next year.
"We let them know that our tickets will go on sale June 1 and that we're going to have an average ticket price aimed at selling out quickly. In 2010, we sold out in six days. That was a CFL record. This year, we're going to try to do it in three days.
"Right now, the only people who can buy Grey Cup tickets are Edmonton Eskimos season-ticket holders and we're currently tracking ahead of where we were at this time in 2009."
From here, the planning will proceed behind the scenes with a focus on matching 2010 when a sellout was achieved prior to the first pre-season game and 173 days prior to the actual Grey Cup game on Nov. 25.
(Terry Jones/Edmonton Journal)