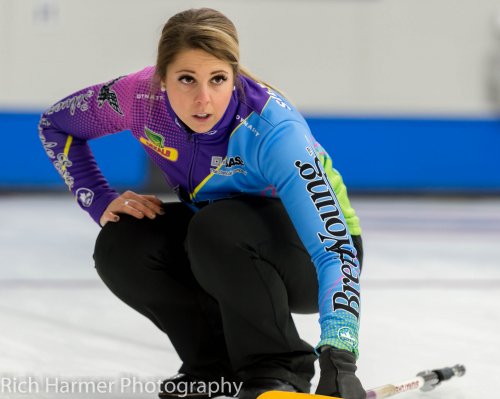 The hometown rink at the Grand Slam of Curling's Canadian Open has not disappointed the home crowd in North Battleford this week.
Robyn Silvernagle is in the playoffs and plays a quarter-final game against Switzerland's Silvia Tironzoni at 11:30 Saturday morning. Silvernagle beat Tironzoni earlier this week to qualify for the playoffs in the event which sees $30,000 going to the winner.
Other quarter-final games on the women's side have Rachel Homan vs Casey Schiedigger; Nina Roth vs Laura Walker, and Chelsea Carey vs Eve Muirhead.
On the men's side, the eight remaining rinks have also been decided. Regina's Matt Dunstone was hoping to qualify out of the "C" event, but the lone Saskatchewan rink left was beaten Saturday morning 8-2 by Brad Jacobs. The other seven still alive are Brendan Bottcher, Brad Gushue, Glenn Howard, Kevin Koe, defending champ Peter De La Cruz of Switzerland and Sweden's Niklas Edin.
The men's quarterfinals go at 3 Saturday afternoon with games to be shown on Sportsnet.