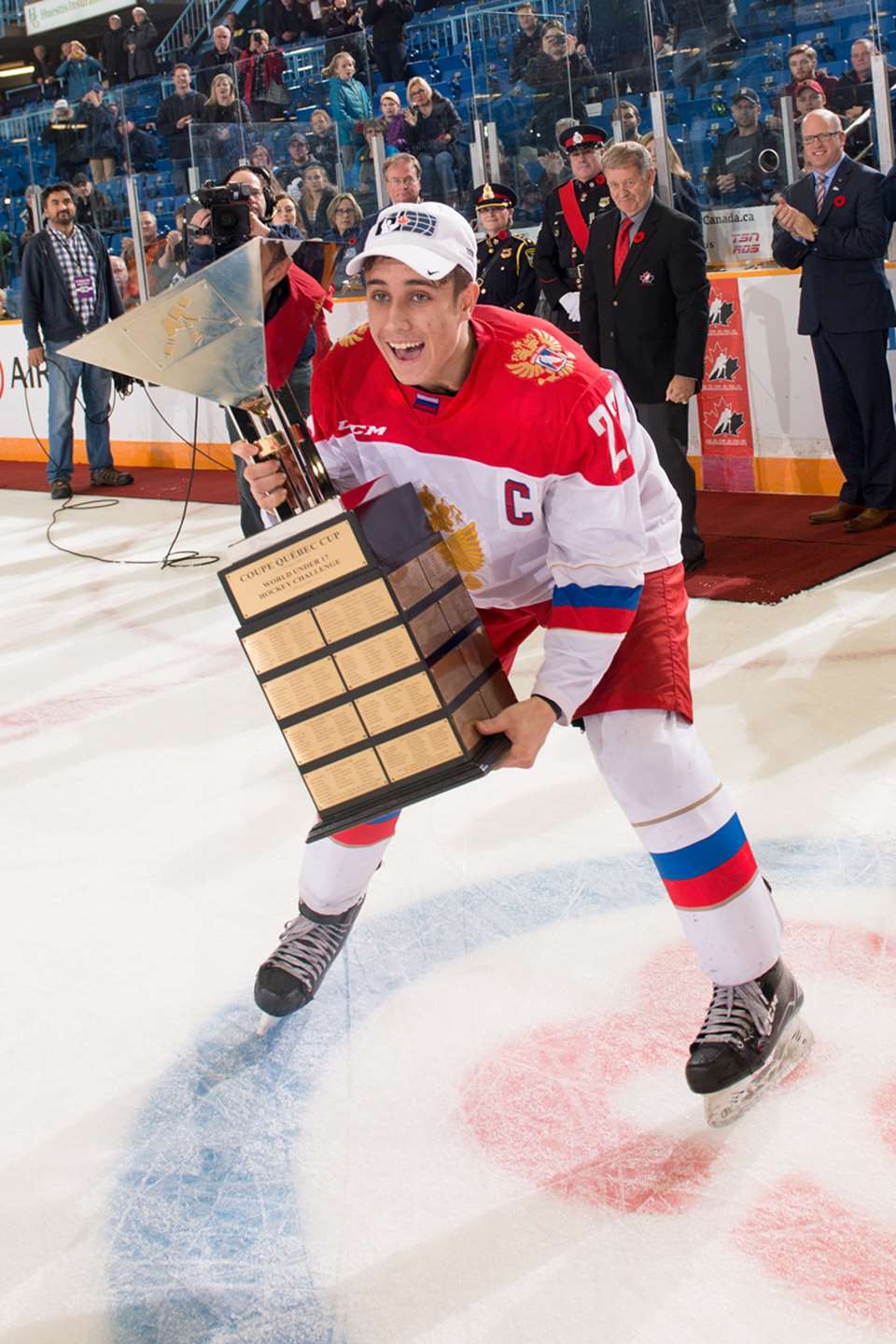 For the first time in the 33-year history of the event, the World Under-17 Hockey Challenge – an international showcase of the best young hockey talent in the world – will be co-hosted in a pair of Prairie provinces. Medicine Hat, Alta., and Swift Current, Sask., will welcome the event from Nov. 2-9, 2019.
The 2019 World Under-17 Hockey Challenge represents a partnership between Hockey Canada, Hockey Alberta, the Saskatchewan Hockey Association and the Canadian Hockey League, as well as the cities of Medicine Hat and Swift Current, and the Medicine Hat Tigers and Swift Current Broncos of the Western Hockey League.
"There was a great deal of effort from many individuals to bring this event to our community, so it's a tremendous honour to co-host with our counterparts in Swift Current," says Ted Clugston, Mayor of Medicine Hat. "We're looking forward to welcoming the players, their families, and hockey fans to our city, and showcasing our community and its amenities on an international scale."
The 7,100-seat Canalta Centre will host teams and fans when the tournament returns to Alberta for the second time; Lethbridge welcomed the world in 2005.
"Alberta has hosted a number of successful Hockey Canada events in recent history, and Hockey Alberta looks forward to ensuring the 2019 World Under-17 Hockey Challenge is even more successful," said Rob Litwinski, chief executive officer of Hockey Alberta. "We are thrilled to welcome the top under-17 hockey players in the world to Alberta for the first time since 2005, and to work with the host committee in Medicine Hat on this prestigious event."
Swift Current previously hosted the World Under-17 Hockey Challenge in 1998 when Team Canada West won gold, and most recently hosted a pre-tournament game in advance of the 2010 IIHF World Junior Championship in Regina and Saskatoon, Sask. The 2019 edition of the U17 tournament will be played at the 2,879-seat Innovation Credit Union iPlex.
"We're thrilled and appreciative to be co-hosting this tournament with Medicine Hat, as it is a golden opportunity for Swift Current," said Denis Perrault, Mayor of Swift Current. "International events such as this not only help to transform and grow our city as it engages our citizens, but it is just one more reason to make Swift Current and this region your destination place. The positive economic impact will be a notable benefit for many in this part of the country."
"The Saskatchewan Hockey Association is elated to welcome this world-class event back to Swift Current, and to share hosting duties with Hockey Alberta and the City of Medicine Hat," said SHA executive director Kelly McClintock. "Hockey fans in Swift Current and throughout Saskatchewan will have the opportunity to watch the best young players in the world, some of whom have honed their skills in our local minor hockey associations."
Recent editions of the World Under-17 Hockey Challenge have resulted in a local economic boost to the host regions of up to $6 million. At the 2018 World Under-17 Hockey Challenge, 19 WHL players participated in the tournament, with Kaiden Guhle (Prince Albert Raiders / Sherwood Park, Alta.) and Jake Neighbours (Edmonton Oil Kings / Airdrie, Alta.) serving as captains of Canada Red and Canada White respectively.
The official tournament schedule and ticket information will be announced at a later date.