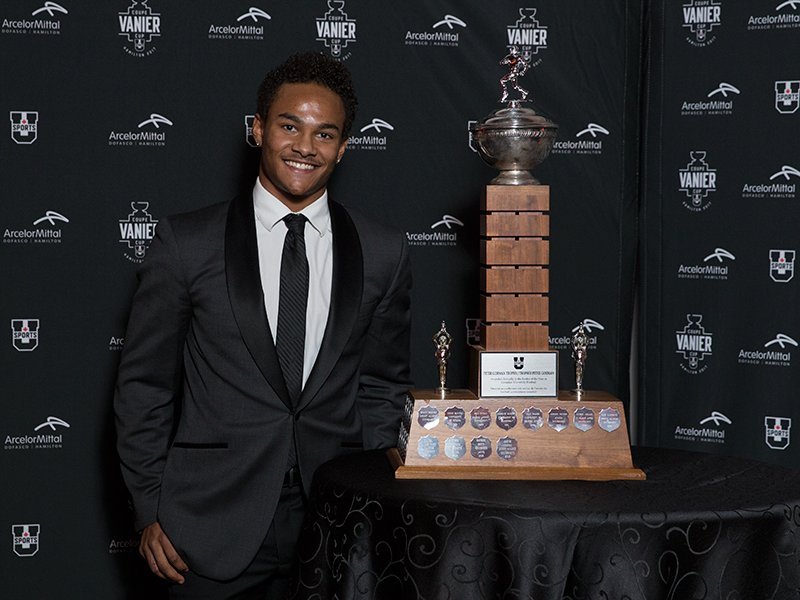 Thursday was a big night for University of Regina Rams linebacker Nick Cross.
The Regina product, who played his high school ball at Leboldus, was named the recipient of the Peter Gorman Trophy as the U SPORTS Rookie of the Year on Thursday night at the All-Canadian Gala in Hamilton, Ontario.
Cross was also named a second-team All-Canadian, while Rams quarterback Noah Picton earned first-team All-Canadian honours for the second consecutive season.
Cross, who becomes the first player in Rams history to earn the Peter Gorman Trophy, had a sensational first season with the team.
He earned the starting job in camp and proceeded to win Canada West Defensive Player of the Week honours following his first career game, a win over UBC. Cross ended up as the team's leader in tackles (33 solo, 26 assisted) while also recording three tackles for loss including a sack, two pass breakups, one interception, and one forced fumble.
Cross also becomes the first rookie in Rams history to be named an All-Canadian after earning a selection to the second team.
Picton joins only Jon Ryan, Jamir Walker, and Brett Jones as Rams players with multiple first-team All-Canadian selections after an outstanding fourth season at the U of R. Picton led Canada West in completion rate (68.8%), tied for the conference lead in touchdown passes (19), and was second in Canada West in passing yards (2491). With a full season of U SPORTS eligibility still remaining, Picton also became the conference's all-time leader in passing yards.
University of Alberta RB Ed Ilnicki was named the Hec Crighton Trophy as the country's most outstanding player. That was an honour Picton won in 2016.