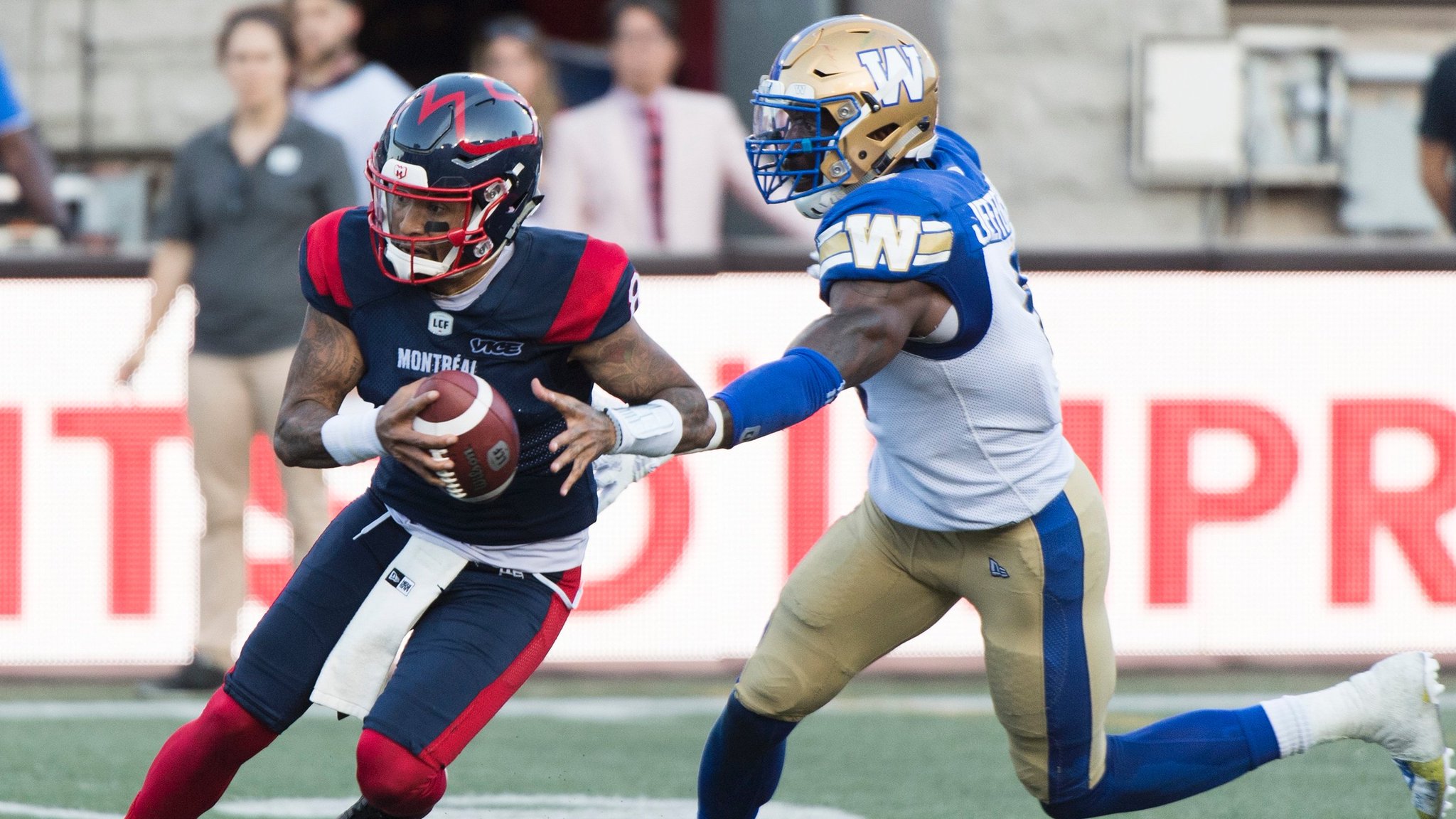 The Canadian Football League has suspended Montreal Alouettes quarterback Vernon Adams Jr. for one game, effective immediately.
The discipline was issued by CFL Commissioner Randy Ambrosie following a telephone hearing with Adams and representatives of the Canadian Football League Players' Association (CFLPA). The suspension is in response to play #123 in the fourth quarter of the game between the Winnipeg Blue Bombers and the Montreal Alouettes on September 21.
The play saw Adam Bighill block Adams on an interception return. Adams responded by pulling Bighill to the ground by his facemask, resulting in his opponent's helmet being forcefully removed. Adams then proceeded to swing the helmet towards Bighill's head.
In addition to being a non-football play, the league deemed the act to be reckless and dangerous. Adams is slated to miss the next Montreal Alouettes game against the BC Lions in Vancouver on Saturday, September 28.
Adams has completed 206 of 317 throws for 2,953 yards and 15 touchdowns since taking the starting job in Montreal this season. He will sit out the Alouettes' contest Saturday in Vancouver where either Antonio Pipkin or Matthew Schiltz will get the call vs. the BC Lions.
(CFL Communications)