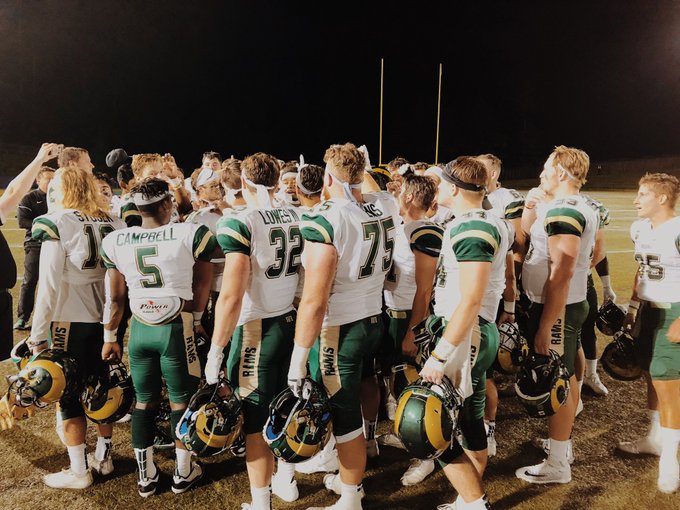 The University of Regina Rams exploded for 31 unanswered first-half points en route to a 46-16 road win over UBC on Saturday night at Thunderbird Stadium.
The first-half outburst included three one-yard touchdowns by fifth-year running back Sam Varao, who tied a University of Regina record for most rushing majors in a single game.
First-year quarterback Josh Donnelly had a pair of touchdown passes including one on a 75-yard bomb to Riley Boersma in the third quarter, while Trey Campbell's 20-yard touchdown run in the fourth capped the scoring for the Rams.
The defence did the rest as Sheldon Gray's group combined for five sacks while also forcing three turnovers – one on a Zach Moore interception, one on a fumble forced by Cody Peters, and one after a Matt Moore sack on a third-down gamble in the third quarter.
The Rams will be at home both of the next two Fridays with games against Alberta (Sept. 6) and Saskatchewan (Sept. 13) at Mosaic Stadium.
NOTES: The Rams open up their Canada West schedule with a Week 1 road win for the first time in program history ... Varao now shares the school single-game rushing touchdowns record originally set by Cory Olynick in 2002 and matched four times by Atlee Simon. Ryan Schienbein moves past Jordan Sisco into fifth place in school history in receiving yards and into a tie with Michael Thomas for fourth in touchdown catches.