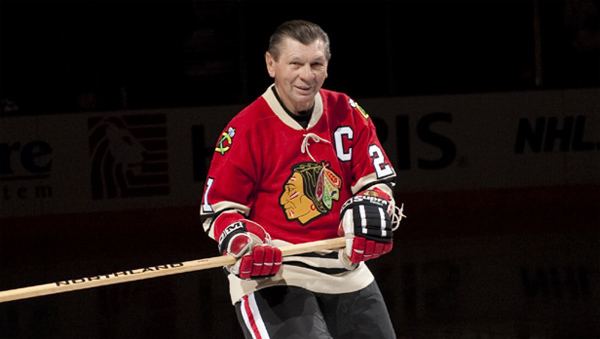 --The Blackhawks say Stan Mikita, a nine-time all-star who played his entire NHL 21-year career with Chicago, has died at age 78. Mikita led the Blackhawks to a Stanley Cup title in 1961 and won the Hart Trophy as the N-H-L's most valuable player in 1967 and 1968. He was inducted into the Hockey Hall of Fame in 1983.
--According to TSN's Farhan Lalji, the Saskatchewan Roughriders have signed defensive back Loucheiz Purifoy. He was recently released by Ottawa.
--
Toronto quarterback McLeod Bethel-Thompson and receiver S-J Green and Calgary receiver Kamar Jorden are the C-F-L's top performers for Week 8. Bethel-Thompson threw for 302 yards and four touchdowns in Toronto's 42-41 comeback win over East Division-leading Ottawa. Green was one of Bethel-Thompson's primary targets with 134 yards and two touchdowns. Jorden had 185 receiving yards and a touchdown as Calgary remained undefeated with a 27-18 win over B-C.
--Saskatchewan Rush forward Mark Matthews was named the NLL's Most Valuable Player. He led the league in scoring with 116 points including a league record 84 assists as the Rush won their third championship in four years.
--A trade in the WHL. Seattle sends goalie Carl Stankowski to Calgary. The T-Birds also send a conditional fourth-round selection in the 2019 WHL Bantam Draft in exchange for the rights to 17-year-old Mike Koster, an eighth-round pick in 2019 and a conditional fourth-round selection in either the 2019 or 2020 WHL Bantam Draft. Stankowski did not play last season due to a back injury and complications arising from it. As a 16 year old, he backstopped the T-Birds to a WHL championship as Seattle beat the Pats.