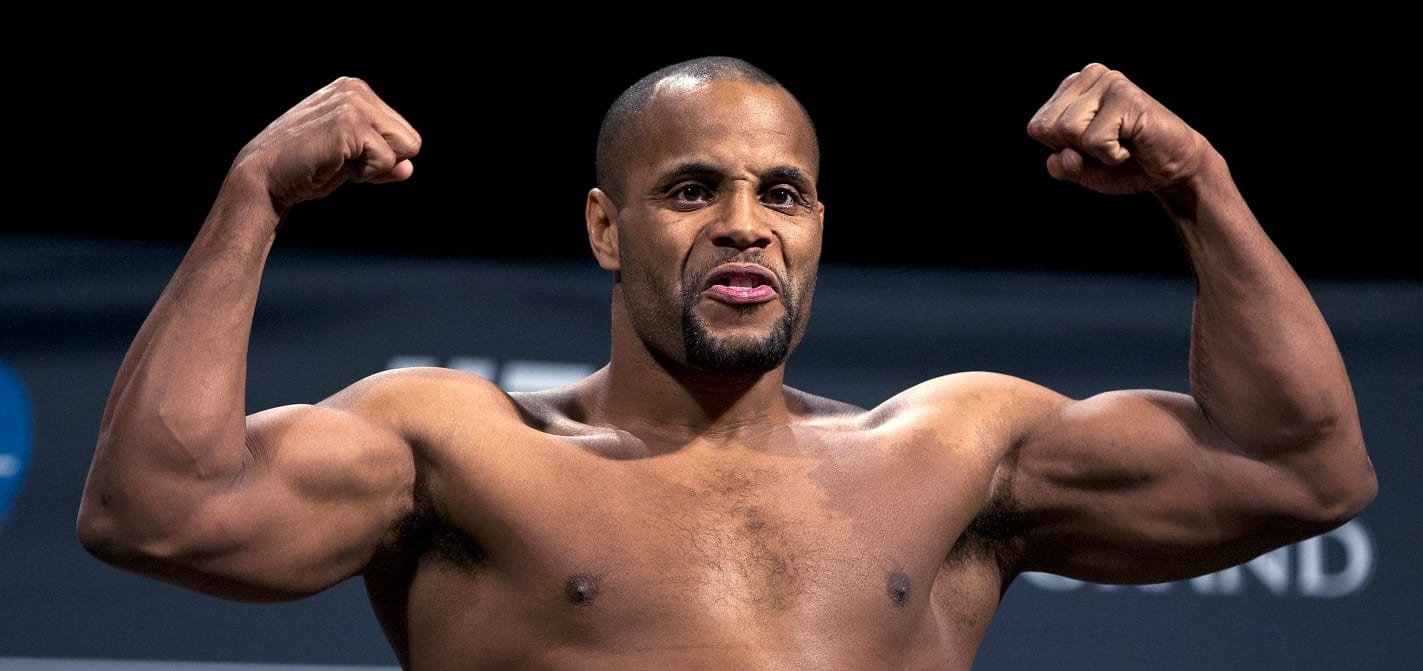 Daniel Cormier is back to being the UFC light heavyweight champion.
Cormier said Wednesday on UFC Tonight that he spoke with UFC president Dana White earlier in the day and White told him he is the titleholder again. UFC spokesperson Lenee Breckenridge confirmed with MMA Fighting on Wednesday night that Cormier has been reinstated as champ.
Jon Jones defeated Cormier to win the belt at UFC 214 on July 29 in Anaheim, Calif. But Jones tested positive for the steroid Turinabol in an in-competition drug test and the 'B' sample confirmed the positive test Tuesday. On Wednesday morning, the California State Athletic Commission (CSAC) overturned the fight to a no contest — no longer a win for Jones.
Therefore, Cormier is back to being the champion.
"If it's a no contest, then the fight didn't happen," Cormier said. "[White] said, 'If one of you guys would have missed weight, he would have won the fight, but you still would have kept the belt. Because of that, the championship is getting returned to you.' The fight is a no contest. If he cheated, he could not have fought and cheated and still won the fight.
"Once again, I'm the UFC champion."
Cormier, 38, said he spoke with CSAC executive officer Andy Foster on Wednesday morning and told him, "I lost the fight." But in the record books, now he did not. Cormier said it would be silly not to accept the belt back, especially since it would mean less money for him if he entered into a fight for the vacant title, rather than as champion.
"People will say stuff like, well you got handed the belt," Cormier said. "He cheated and the reality is for me to say, 'I don't want this title,' when I was gonna be in a championship fight anyway, financially it's just a big difference if I don't fight as the champion as opposed to fighting for the title."
Cormier (19-1, 1 NC) said Jones had a steroid in his system for the fight, therefore he cheated — regardless of whether or not Jones knew he had taken it. Jones' team has said that Jones did not knowingly ingest the substance, that it must have come from a tainted supplement.
"He disqualified himself for taking a steroid before the fight, so it didn't happen," Cormier said. "So now I get the belt back, which is the right thing to do. And I'm not only saying that because it's me. It's the right thing to do. You don't cheat the sport, you don't cheat the fans, you don't cheat me. You have all the physical advantages, sir. You're 30 years old, you're 6-4, you've got an 85-inch reach. I'm 38 years old. I would love to take stuff and not have to wake up every morning and walk down my stairs sideways."
Jones tested positive for two banned substances last year and was yanked from what would have been a UFC 200 main event fight against Cormier three days prior to the event. Jones was suspended one year in the case after an arbitration hearing. He is now facing a four-year ban as a repeat offender and additional sanctioning from the California commission, which also has jurisdiction over the case.
"We had one of the biggest fights of the year," Cormier said. "Once again, this guy has made a mockery of the sport."
The UFC released a statement on the matter, which can be read in full below:
UFC was informed Wednesday that the result of the UFC 214 bout between Jon Jonesand Daniel Cormier on July 29 was overturned by the California State Athletic Commission. The ruling changes the Jones 'win' to a 'no contest' following a potential Anti-Doping Policy violation stemming from an in-competition sample collected after Jones' weigh-in on July 28, 2017.
As this was a title bout, Cormier will be reinstated as UFC light heavyweight champion.