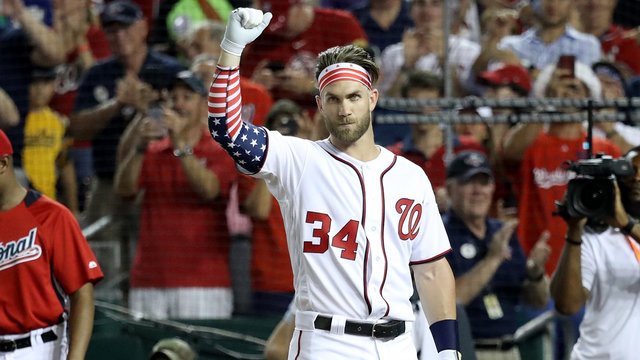 --On the eve of baseball's all-star game in Washington, Nationals outfielder Bryce Harper gave the hometown fans a treat. He won the homerun derby beating Chicago Cubs outfielder Kyle Schwarber in the final. On Tuesday night, the best of the American League will play the best of the National League. Washington's Max Scherzer starts for the Nationals with Chris Sale of Boston starting for the American League.
--Former Edmonton Oiler Kelly Buchberger is the new head coach of the Tri-City Americans. Buchberger begins his coaching career in the WHL after serving as a Head Coach in the AHL and an Assistant Coach for various NHL teams.
--Calgary Stampeders head coach Dave Dickenson says quarterback Bo Levi Mitchell is questionable for this week's game against Montreal. While doctors say an injury suffered by Mitchell in last week's win over Ottawa was not serious, Dickenson says he is day-to-day and maybe week-to-week.
--The Calgary Flames have signed Elias Lindholm to a six-year contract worth about $29 million U-S. The 23-year-old Swede was acquired by Calgary along with defenceman Noah Hanifin in a June 23 trade that sent defencemen Dougie Hamilton and Adam Fox and forward Michaek Ferland to Carolina. The Anaheim Ducks also signed forward Adam Henrique to a five-year contract extension worth just over 29 million.
--The members of France's victorious World Cup team returned home from Russia to triumphant arcs of water heralding their airplane's arrival and a red carpet welcome Monday, and that was before the formal homage that awaited them in Paris. Goalie Hugo Lloris, brandishing the golden trophy from soccer's eminent tournament, and coach Didier Deschamps led the team from the Air France plane to the tarmac at Charles de Gaulle Airport. France beat Croatia 4-2 on Sunday to win soccer's biggest prize.