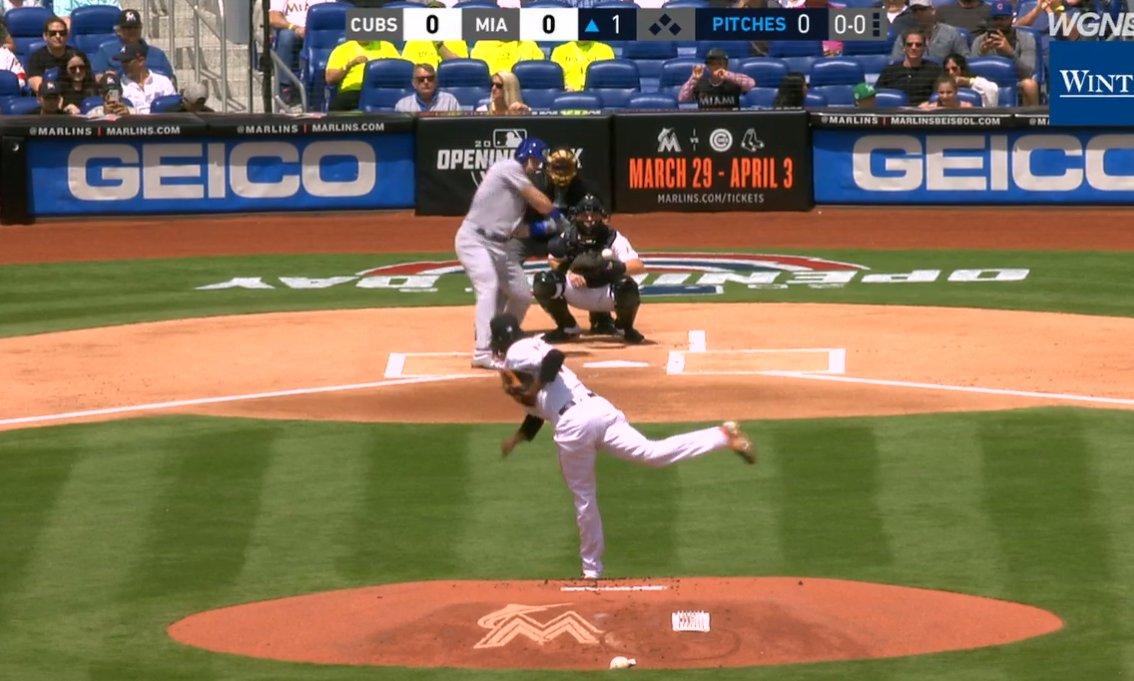 --The 2018 MLB season is underway and it got started with a bang. On the first pitch of the season, Miami's Jose Urena grooved one over the plate with Chicago Cubs outfielder Ian Happ drilling it over the right-field wall. The Cubs went on to win the game 8-4. In other Opening Day accomplishments, Giancarlo Stanton's career as a New York Yankee started well as he homered twice in a 6-1 win over Toronto and Chicago White Sox 3rd baseman Matt Davidson homered three times in a 14-7 victory over Kansas City.
--All hail Scott Foster. played the final 14 minutes after Chicago lost both Anton Forsberg and Collin Delia to injuries, closing out the Blackhawks' 6-2 victory over Winnipeg. It was Foster's first competitive action since 20 minutes in relief with Western Michigan University in the 2005-06 season. Backed by chants of "Foster! Foster!" and more loud ovations down the stretch, he finished with seven stops against the playoff-bound Jets, who had won six in a row. Another game saw Weyburn's Derrick Pouliot get the winner as Vancouver beat Edmonton 2-1.
--The Tri-Cities Americans are off to Round 2 of the WHL playoffs. The Americans became the first team to scan their barcode into the next round as they completed a four-game sweep of Kelowna with a 5-3 win. Moose Jaw will try to end Prince Albert's season tonight at Mosaic Place as they lead the Raiders 3-1 while the Broncos and Pats meet in Swift Current with the winner taking a 3-2 advantage in the best of seven. When Swift Current blueliner Josh Anderson steps on the ice, he will do so with an NHL contract in his equipment bag. Anderson signed a three-year entry level deal with the Avalanche on Thursday.
--Calgary will have to hold a public vote to qualify for provincial funding in the next step toward a possible bid for the 2026 Winter Games.
The federal and provincial governments are promising Calgary $20.5 million for the creation of a bid corporation. Ottawa will kick in $10.5 million, with the province adding $10 million.
The International Olympic Committee has set a March 31 deadline, this Saturday, for cities interested in entering the dialogue stage of the bid process to submit a notice of intent.
On Thursday, the Italian Olympic Committee sent its letter of intent, which would see Milan and Turin as co-hosts of the 2026 Games. Stockholm, Sion (Switzerland) and Sapporo have also expressed a preliminary interest.
The IOC is expected to invite interested cities to proceed to the 2026 candidature stage in October.
--She won the Canadian senior curling championship in 2017 and she did it again this year. Saskatoon's Sherry Anderson, who also represented the province at the Scotties, won the Canadian title in an extra end as she beat Nova Scotia's Mary Mattattall 7-6