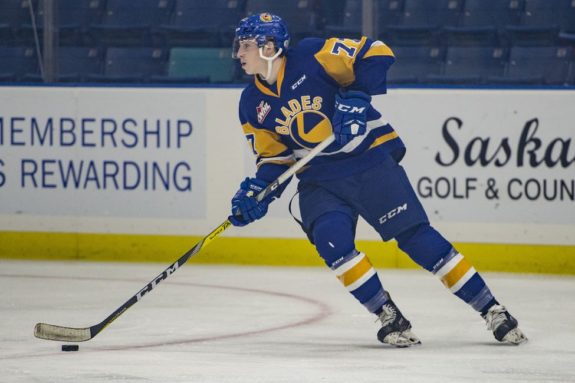 --Blades forward Kirby Dach is the WHL player of the week. Dach, considered a top-ranked prospect for the 2019 draft, had three goals and four assists in two games as the WHL season opened with Saskatoon beating Swift Current twice. The goalie of the week is Dylan Ferguson of the Kamloops Blazers
--Ryan Fitzpatrick threw for 411 yards, but it wasn't enough for the Tampa Bay Buccaneers. They were beaten 30-27 by Pittsburgh in the NFL Monday Night game. Ben Roethlisberger had a great night as well throwing for 353 yards and three touchdowns.
--The Baker Mayfield era has officially kicked off in Cleveland. The 2018 number-one pick will make his first start as Browns quarterback Sunday at Oakland. Coach Hue Jackson made the move to replace Tyrod Taylor with Mayfield after the rookie led the Browns to a 21-17 come-from-behind win Thursday night over the New York Jets. That was Cleveland's first win since 2016
--The Philadelphia Flyers unveiled their new mascot, and as one would expect of the team that gave us the ``Broad Street Bullies,'' he's far from cuddly. ``Gritty'' is a hulking Neanderthal-like figure with a pot belly, a orange mountain-man beard and two huge, lidless googly eyes. He is just the second mascot in Flyers history after the short-lived ``Slapshot'' in 1976.
--The Edmonton Oilers released winger Scottie Upshall from his professional tryout with the team on Monday. Upshall, who turns 35 in less than two weeks, failed his medical to open camp and, though he was cleared on Sept. 17, had not appeared in any preseason contests with the team.