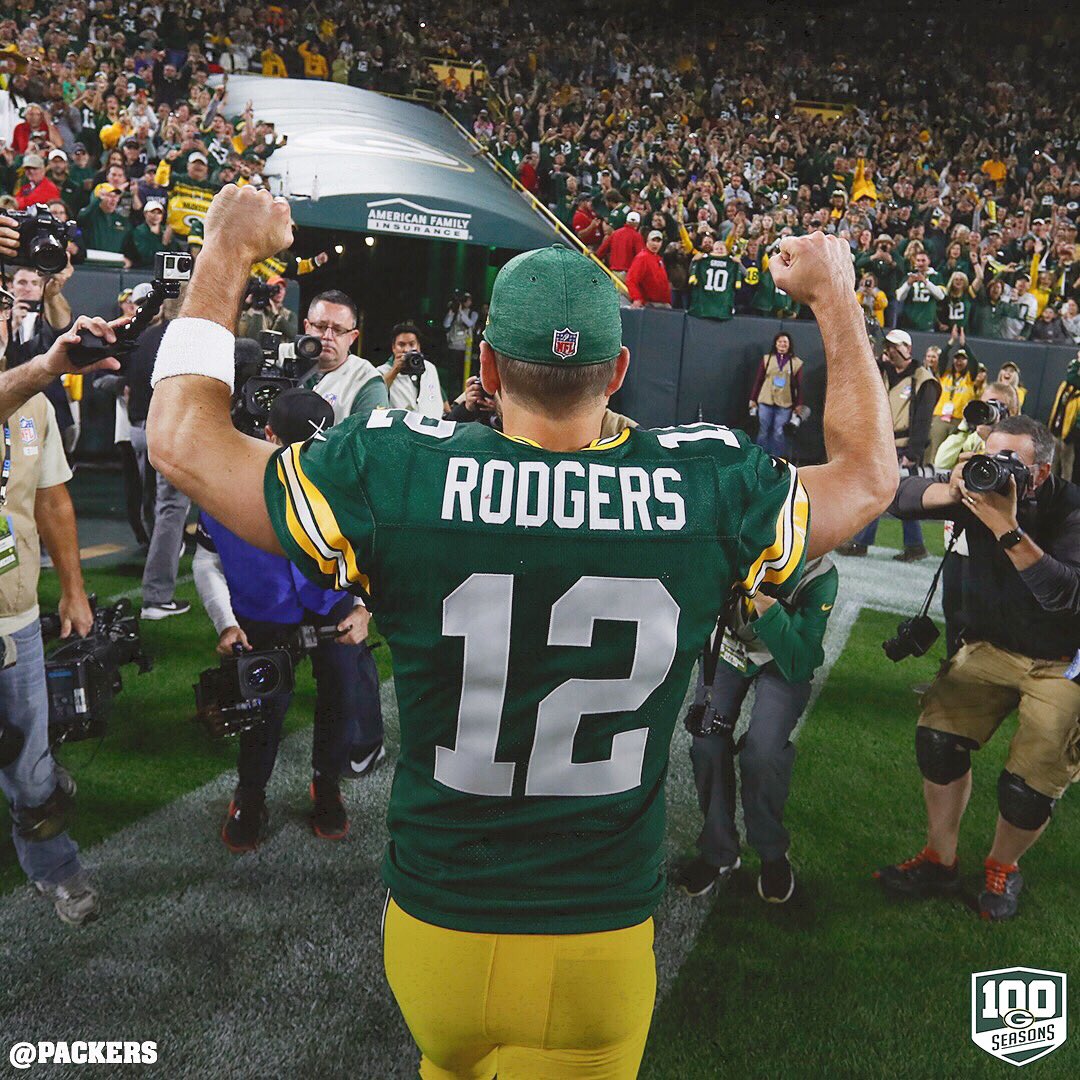 Green Bay Packers quarterback Aaron Rodgers led his team back from a 20-0 deficit as they beat Chicago 24-23 in the NFL Sunday niter. Rodgers had left the field on a cart in the first half after suffering a knee injury. The extent of the injury suffered is not known. Other NFL scores on Sunday were.....
Cincinnati 34, Indianapolis 23
Jacksonville 20, N.Y. Giants 15
New England 27, Houston 20
Minnesota 24, San Francisco 16
Tampa Bay 48, New Orleans 40
Baltimore 47, Buffalo 3
Cleveland 21, Pittsburgh 21, OT
Kansas City 38, L.A. Chargers 28
Washington 24, Arizona 6
Denver 27, Seattle 24
Carolina 16, Dallas 8
Miami 27, Tennessee 20
--Antonio Pipkin remains the Alouettes number 1 quarterback. The team returned from its second bye-week on Sunday with Pipkin taking the number one reps. Since taking over for an injured Johnny Manziel, Pipkin has led the Alouettes to two wins.
--With injuries to receivers Chris Williams and Jalen Saunders, the Hamilton Tiger-Cats have signed Marquay McDaniel. He had spent the last six seasons in Calgary before being released prior to the start of the season. McDaniel started his CFL career in Hamilton.
-- The Thunder are 2-2 on the season after losing 27-17 to the Edmonton Huskies. Brock Sich threw two touchdowns for Regina, but he also threw a pair of interceptions. Regina's next game is September 22 in Saskatoon.
--Scary moments for Jays outfielder Randal Grichuk. During Sunday's game against Cleveland, Grichuk suffered facial contusions and abrasions after running into a stool being carried by a security guard trying to get out of the way of a pop fly that Grichuk and first baseman Justin Smoak were chasing.