Jennifer Jones showed once again on Sunday why she's been one of the premiere female curlers in the world for years. The 44-year-old Winnipeg skip calmly executed a long runback double takeout to score three in the ninth end to beat Kerri Einarson 8-5 to win her record fourth women's title at the 2018 Home Hardware Canada Cup.
"We figured with the five-rock rule, if we don't make that shot we're probably only giving up a steal of one," third Kaitlyn Lawes explained afterwards. "Chances of setting up for a deuce (in the 10th end) are pretty high so we thought it was worth the risk."
For Jones, who has thrown a ton of difficult game-winning shots in her career, there was no question the risk was worth it.
"It was just the way the score was," she said. "Trying to hold them to not get two in the last end is challenging, so we thought it was worth the risk. I like throwing that shot, it looked good out of my hand and I knew it was going to be close. I just wasn't sure we would stick the shooter and it stuck around."
Team Jones take home the Home Hardware Canada Cup trophy, $14,000 for winning the final, plus $6,000 for their four round-robin wins. As well, they earn a bye into the 2021 Road to the Roar Pre-Trials and they qualify for a World Curling Federation World Cup event during the 2019-20 season.
--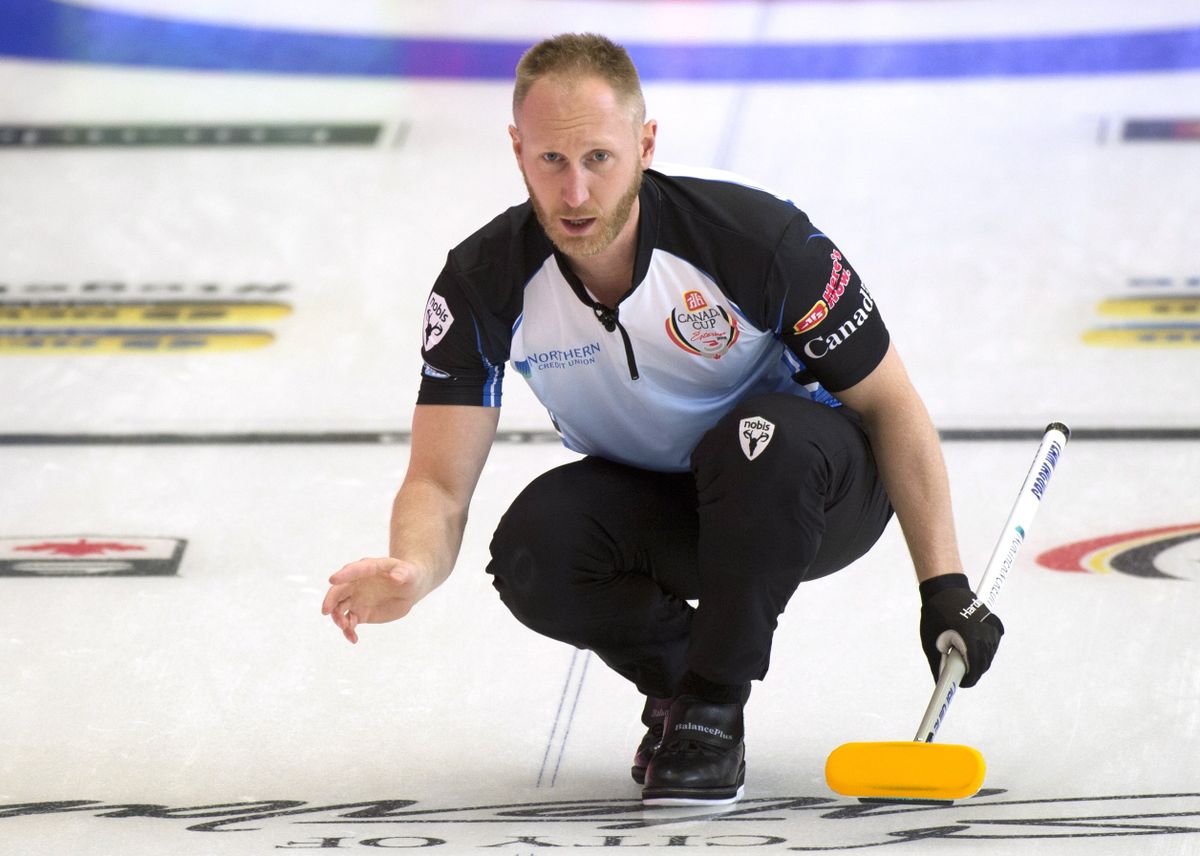 The men's final had some controversy to it, but in the end it was Brad Jacobs and his Sault Ste. Marie, Ontario rink winning for the first time.
Jacobs hit to take one with his final rock to beat Kevin Koe 5-4 in a game that will be remembered more for what happened in the 5th end.
A new timing system is in play where teams have so much time to finish an end. Koe believed he had 11 seconds to throw his final rock, but the clock was at two seconds and hit zero as he came out of the hack disqualifying the stone. Koe had been trying to draw for two, but ended up getting just one with the rink vehemently saying the right time was not on the clock.
Jacobs went through the event undefeated to take the title and like Jones earn a bye to the 2021 Road to the Roar pre-trials while qualifying for a World Curling Federation World Cup event during the 2019-20 season.

(Pictures and files from Curling Canada)