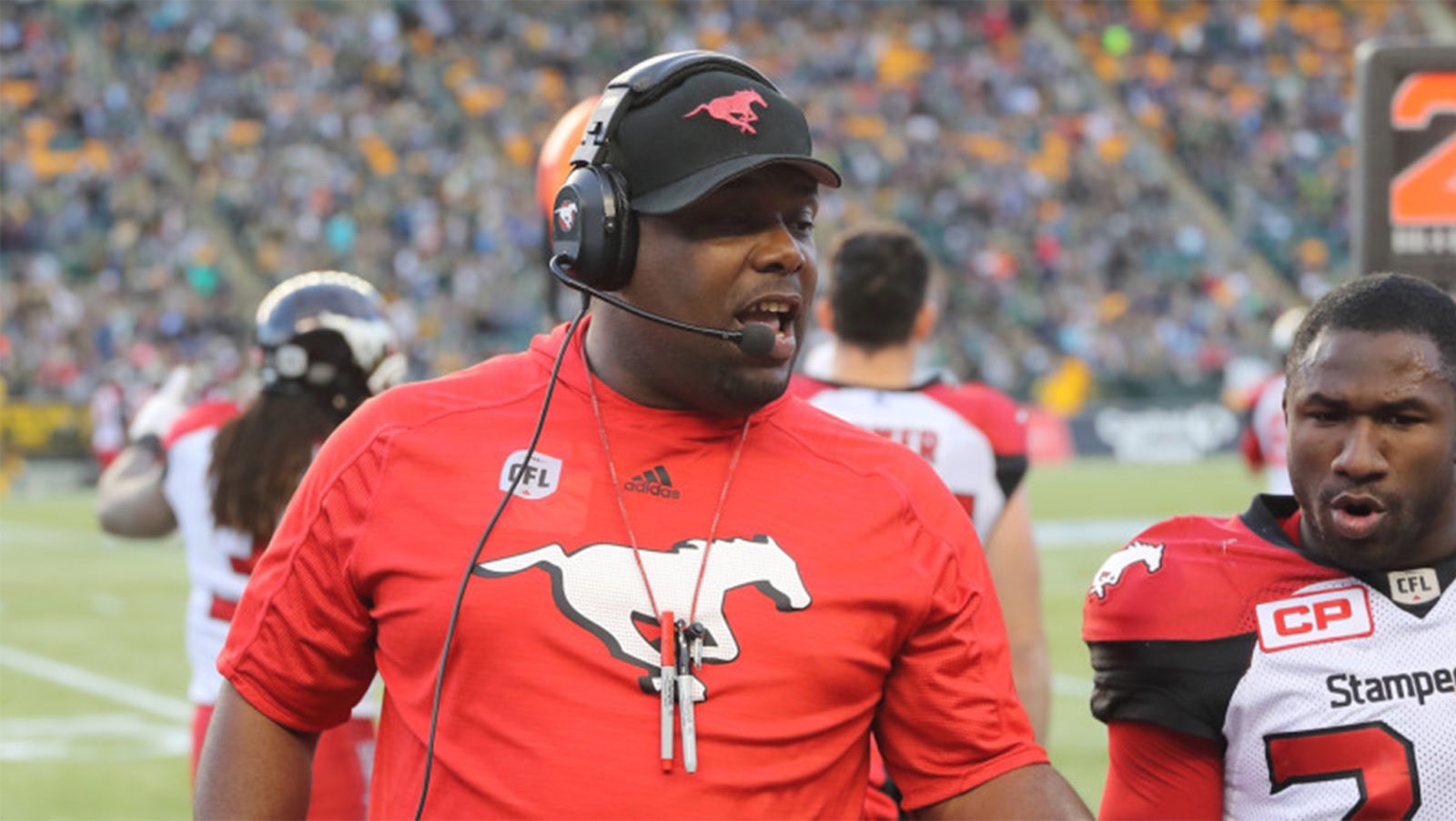 A week after his defence suffocated Ottawa to win the 106th Grey Cup, multiple sources tell Sportsnet that DeVone Claybrooks will be the next head coach of the BC Lions.
Claybrooks has met with the Lions, and the soon-to-be former Stampeders defensive coordinator is close to terms on a deal with BC. While nothing has been signed, yet, it is expected that a contract will be finalized soon.
A press conference to announce the move likely happens later this week.
Claybrooks had been one of the CFL's most sought-after coaches this off-season, and interviewed with the Toronto Argonauts only days after Calgary's championship win. It is believed the Argos were very interested in hiring Claybrooks, but he left to visit with the Lions next -- and ultimately ended up being the successor to Wally Buono.
Sources told Sportsnet that BC general manager Ed Hervey had Claybrooks as the top candidate on his head coaching wishlist. The two have had a good relationship with one another over the years and it was important for Hervey to land someone he trusted with his first coaching hire in Vancouver.
Toronto wasn't the only other possible destination for Claybrooks. Just last week, Justin Dunk of 3DownNation reported that the Dallas Cowboys could have been a landing spot for Claybrooks as the team's defensive line coach. He once played for Dallas defensive coordinator Rod Marinelli.
Claybrooks, 41, has been a coach with Calgary since 2012, following an 11-year professional playing career. He was the defensive line coach with the Stamps for four seasons, including the 2014 Grey Cup season, then was promoted to defensive coordinator in 2015.
Claybrooks was instrumental in making Micah Johnson one of the best players in the CFL, moving him inside to defensive tackle.
The Stampeders defence forced six RedBlacks turnovers in their Grey Cup win last Sunday, cementing Claybrooks as the top head coaching candidate in the CFL going into the winter.