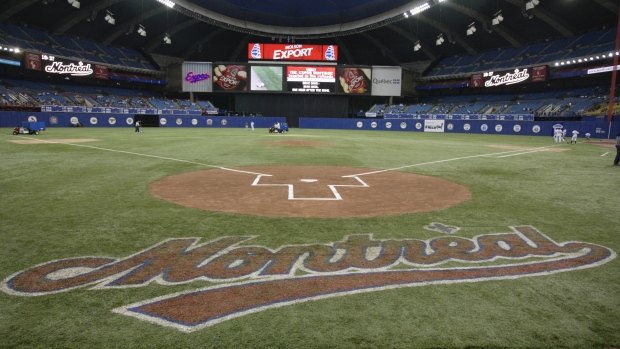 The Group seeking the return of Major League Baseball (MLB) to Montreal (the Montreal Group) today announced the key findings of the market study and consultations on the market dynamics and the construction of a new ballpark. The study and consultations were completed in 2018 by Conventions, Sports & Leisure International (CSL), a leading consultant in the convention, sports, and entertainment industries.
The market and financial feasibility study carried out by CSL included an analysis of demographic and socio-economic data that characterize the Greater Montreal market. CSL's consultation process had three components: six focus groups selected from over 1,300 respondents who requested participation, one-on-one interviews with several prominent Montreal business leaders and an online survey completed by 13,900 people. The output of the consultation process has resulted in the Montreal Group gaining important feedback on the type of ballpark experience that baseball fans in Montreal are seeking.
"We commissioned a comprehensive study that involved consulting a large number of stakeholders in the Greater Montreal area. We are very grateful to all those who participated in our baseball focus groups, interviews and survey and this provided us with highly valuable feedback. The results show how excited people are about the return of Major League Baseball to Montreal. The data we've collected will greatly assist us with achieving our ultimate goal of bringing MLB back to Montreal in an exciting, successful and sustainable way," says Stephen Bronfman.
The study's conclusion confirms that Montreal has the market characteristics to support an MLB team effectively over the long term. Strong interest and positivity exist in the local and regional market regarding the return of MLB. Some key facts about the Montreal market include:
•
The Montreal TV market ranks in the top half of all MLB TV markets: For the total size of the TV market, Montrealwould rank 12th out of 27 markets.
•
Montreal is the strongest market among potential expansion or relocation candidates: with regard to other expansion team or relocation candidate cities, Montreal ranks 1st in population, 1st in size of television market, 1st in size of corporate base and 2nd in median household income.
•
Montreal ranks 15th out of 27 MLB markets for metropolitan population size, 18th out of 27 with regards to median household income and 19th out of 27 in terms of corporations with annual sales of at least $5M and at least 25 employees.
Focus group findings
Six focus group sessions were carried out and the key findings from the discussions are the following:
•
90% of participants prefer a ballpark location close to the downtown core.
•
80% of participants would either bike, walk or take public transportation to the ballpark.
•
There is very strong interest in general seating and premium seating options.
•
In terms of ballpark experience, participants mentioned social gathering spaces, enhanced and local food and beverage options, local and unique design elements, wide and open concourses and advanced technology as key amenities they'd like to see in the new ballpark.
Business leaders' views
The findings from interviews with 13 leading Montreal executives demonstrate that all participants have a positive attitude towards the return of MLB. They also believe that:
•
A new MLB team would add to the city's profile and appeal.
•
A strong corporate base, population growth and other demographic indicators exist.
•
The franchise ownership needs to commit to the city and be visible in the community.
As for preferences regarding the new ballpark, the corporate leaders interviewed said:
•
A downtown location is very important to all participants.
•
Access to public transportation and land for ancillary development is vital for success.
•
70% prefer a capacity of 35,000 seats or less.
•
The ballpark should have a social atmosphere, a design that fits the local architectural style and be a year-round destination.
Regarding the new ballpark's seating and pricing, the corporate decision-makers responded:
•
They would all purchase tickets at a new ballpark.
•
Over 75% would purchase some type of premium seating product.
•
Luxury suites were the most popular offering (46% of all participants).
•
Several of them were interested in corporate partnerships and naming rights opportunities.
Survey findings
The results of the survey are of special interest. The respondents came from three databases: theChamber of Commerce of Metropolitan Montreal, the ExposNation Facebook Page and Baseball Quebec Membership. Combined, these databases total 245,000 people, of which 13,900 completed the survey, representing 6%, with a margin of error of 0.81%. The survey covered a wide range of topics including interest in Major League Baseball, attitude towards potential return of an MLB team, preferred ballpark design and capacity, anticipated transportation methods, interest in purchasing tickets, preferred premium amenities as well as configurations and considered demographic and socioeconomic profile. Here are the key findings from the survey:
•
93% of respondents had a positive attitude regarding the return of MLB to Montreal.
•
64% of respondents prefer a ballpark with 35,000 seats or less.
•
As the most important amenities in the new ballpark, respondents indicated state-of-the-art videoboard and sound system, light rail and public transportation access and quantity and quality concessions and washrooms.
•
96% of all respondents indicated an initial willingness to purchase tickets.
Overall conclusions regarding New Ballpark Seating and Pricing
•
Corporations in the Greater Montreal area are willing to support a new team or ballpark through premium seat purchases and partnerships.
•
The study had the largest number of survey responses (13,900) and highest response rate (6%) among recent studies carried out by CSL for MLB franchises.
•
There is a strong demand for a variety of seating packages:
o
Full season equivalent ticket projections are 13,927, of which 11,385 are non-premium seats and 2,642 premium seats, at a blended average ticket price of $41.
o
An overall seating capacity of 32,000 seats comprised of 60 suites, 5 party suites, 100 loge-type boxes or terrace tables and 1,400 club seats would be the optimal ballpark configuration.
In the coming months, the Montreal Group will be sharing the findings of these consultations as well as the results of the CSL market study with Major League Baseball. While the process remains complex, the Montreal Group remains firmly committed to bringing back an MLB franchise to Montreal.
(Canada Newswire)