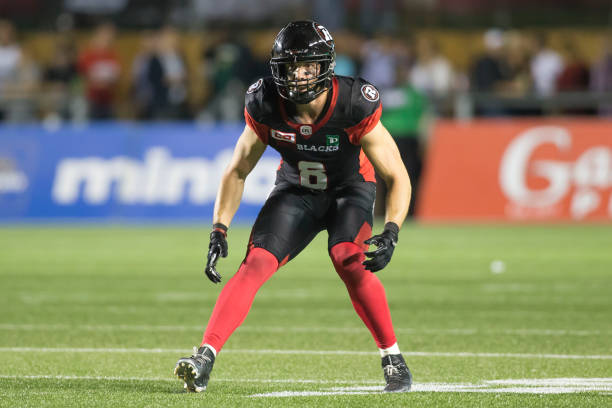 The Saskatchewan Roughriders have signed national free-agent receiver Jake Harty to a two-year contract.
Harty (6'2 – 210) joins the Riders after spending his first three CFL seasons with the Ottawa Redblacks where he was originally selected in the 2nd round (10th overall) of the 2015 CFL Draft.
The 27-year-old Calgary product played 34 career regular-season games for the Redblacks, collecting 36 receptions for 307 yards and one touchdown while adding 12 special-teams tackles. He also played three playoff games and two Grey Cup games.
Harty won his first career Grey Cup in 2016.