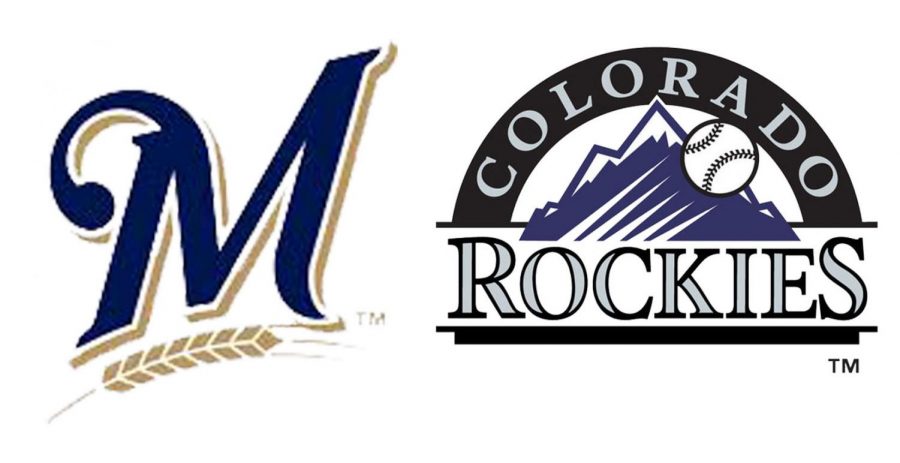 The Brewers will be well-rested. The Rockies will be battle-tested.
Those teams will meet in a best-of-five National League Division Series after knocking off the Cubs at Wrigley Field on consecutive days in back-to-back thrillers. The Brewers beat Chicago in Monday's NL Central tiebreaker to earn the league's top seed, home-field advantage throughout the NL playoffs and a couple of welcome days off. The Rockies had to play three straight days in three different time zones, capped by a 13-inning, 2-1 win over the Cubs in an epic NL Wild Card Game on Tuesday night. Over the next week, they will meet at Miller Park and Coors Field for a Suds Series.
Who is hot and who is not?
Rockies
: It's an all-for-one, one-for-all offense. They surge as a team and slump as a team. The last two games they've scored a total of four runs, but they won the one that counted.Charlie Blackmon, Nolan Arenado, David Dahl and TrevorStory came into the postseason hitting, and two down games isn't enough to scuttle that feeling.
Brewers:
You might have heard that Christian Yelich is hot. He is the first batting champion in Brewers history, and his .770 slugging percentage after the All-Star break was a whopping 145 points better than the next qualified player in MLB, Atlanta's Ronald Acuna Jr. (.625). Yelich led all NL hitters with a .352/.500/.807 slash line with 10 homers over 26 games in September to win the league's Player of the Month honor. On the other end of the spectrum is Schoop, who delivered a huge moment when he hit a go-ahead grand slam off Madison Bumgarner on Sept. 9, but had a disappointing .577 OPS in 134 Brewers plate appearances. He continued to garner playing time against left-handers, however.
Other tidbits:
The Brewers won both regular-season series against the Rockies, taking three of four at Coors Field in May capped by right-hander Freddy Peralta's 13-strikeout Major League debut, then two of three at Miller Park in August beginning with Eric Thames' walk-off homer against Davis. Both Peralta and Thames are on Milwaukee's NLDS roster bubble. Antonio Senzatela, who will get the Game 1 start for Colorado, made his Major League debut at Miller Park and won it -- five scoreless innings, two hits, six strikeouts and three walks in a 2-1 victory April 6, 2017.
(MLBMedia)