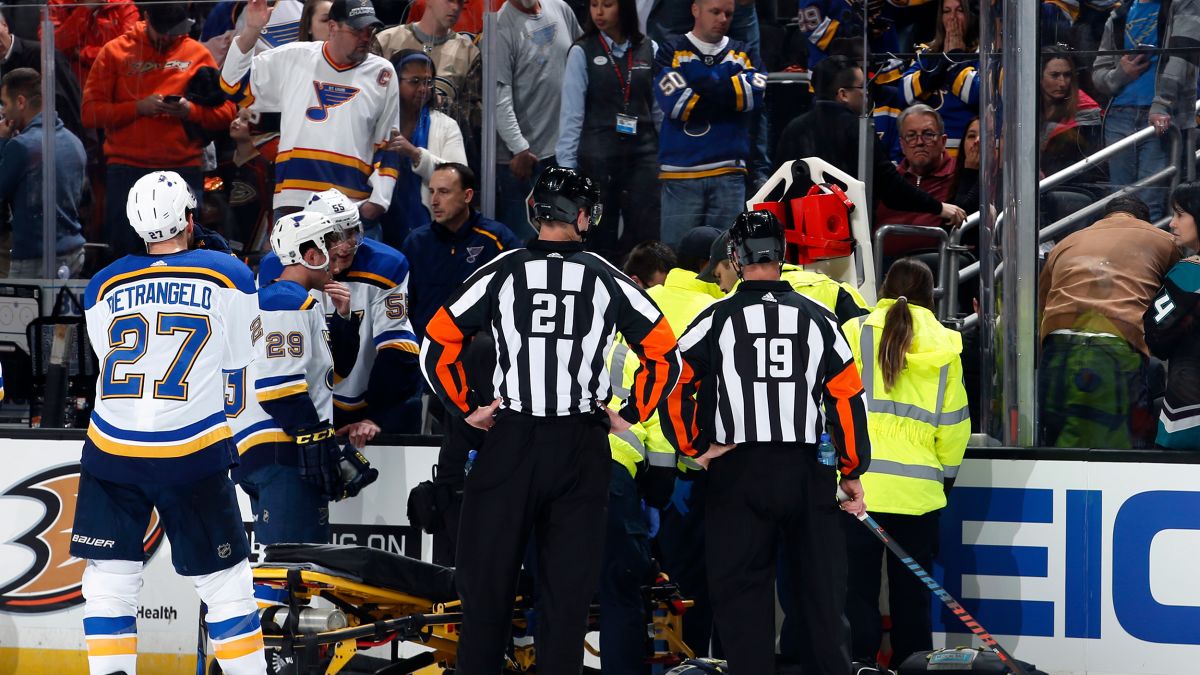 Blues defenseman Jay Bouwmeester is conscious and alert after suffering a "cardiac episode" during St. Louis' matchup against the Anaheim Ducks on Tuesday night, the Blues announced. Bouwmeester collapsed on the bench during the first period, causing the game to be stopped and postponed to a later date.
"With the quick response of our medical trainers, Anaheim medical trainers and their team physicians, they were able to stabilize Jay," the Blues said in an announcement. "He was alert and moving all of his extremities as he was transported to UC Irvine Medical Center. Currently, Jay is conscious and alert as he undergoes further testing by Anaheim's physicians. We will update Jay's condition on Wednesday morning."
The television broadcast showed Bouwmeester suddenly collapsing after finishing his shift. Teammates immediately called for medical personnel, who loaded Bouwmeester onto a stretcher and took him out of the Honda Center.
The teams agreed not to continue the game Tuesday, instead resuming it at another date.