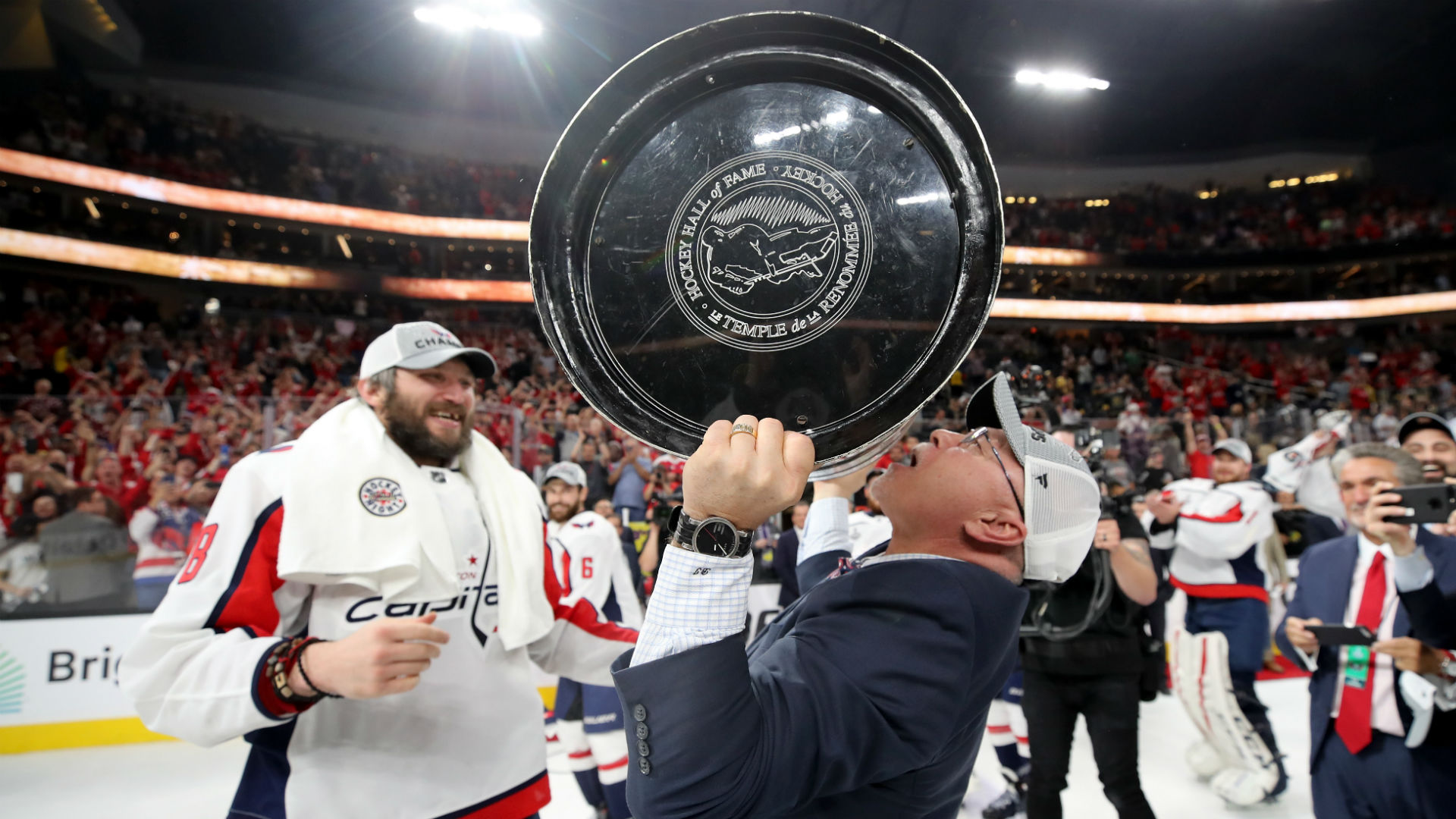 --The Stanley Cup champions are in need of a head coach. Barry Trotz walked away from the job Monday as he resigned 11 days after leading the Washington Capitals to the Stanley Cup. It is said Trotz wanted to be paid in the upper echelon of NHL head coaches and the Capitals said no. Winning the Cup triggered a two year contract extension and a bump in salary to two million dollars. Assistant coach Todd Reirden is said to be the favourite to take over.
--The surviving members of the Humboldt Broncos are going to Vegas. The NHL announced that the 10 players who survived the crash will be honoured later this week at the league's awards ceremony. Also being recognized will be first responders who were on duty when many were shot in Vegas just before the season started and members of the Marjory Douglas Stoneman high school hockey team. You may remember many were killed at that school in a shooting rampage.

--Brooke Henderson likes the look of the Wascana golf course and says it will be a real challenge if the prairie winds pick up. The 20 year old from Ottawa will be one of many testing out the Wascana in August at the LPGA CP Canadian women's open 92 of the top 100 on the LPGA money list are scheduled to be here.
--Matt Bradley has an American Hockey League contract. The Pats forward, who played out his 20 year old season this past year, has inked a one year deal with the Toronto Marlies. He will join former Pat Adam Brooks in the Toronto lineup.
--A player from the Lethbridge Hurricanes hockey team is in a medically induced coma after he and two others were injured at a campfire on the weekend. In a statement, the Western Hockey League says 20-year-old centre Ryan Vandervlis suffered severe burns. Two others -- Pittsburgh Penguins prospect Jordy Bellerive and alumnus Matt Alfaro -- were also injured.
--The Riders have put defensive back Nick Marshall on the six-game injury list. Marshall had a game-sealing pick six in the win over Toronto Friday.
--At the World Cup, England beat Tunisia 2-1, Belgium downed Panama 3-0 and Sweden beat South Korea 1-0