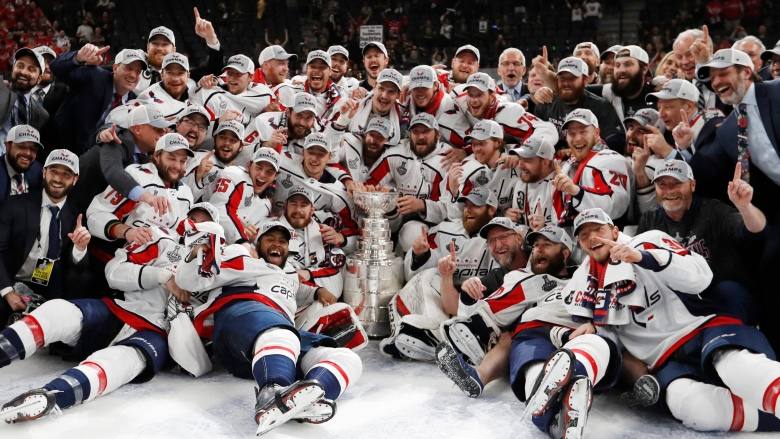 --The Washington Capitals have won the Stanley Cup. Lars Eller's goal with seven-and-a-half minutes to play gave the Capitals a 4-3 win over Vegas to take the championship in five games. It is the first time Washington has won it all. Alex Ovechkin was named the Conn Smythe Trophy winner.
--Moose Jaw Warriors GM Alan Millar has been named by Hockey Canada to the Program of Excellence Management Group. Millar will advise and support the under-18 program, which includes the 2018 Hlinka Gretzky Cup (formerly the Ivan Hlinka Memorial Cup) making its debut in Canada this year.
--The Bombers won't have Matt Nichols for the start of the CFL regular season, but the injury he suffered Wednesday is not a season-ender as some were thinking. Nichols will miss four to six weeks. CFL pre-season play Wednesday had Ottawa beat Toronto 32-17. As you know, the Riders are home to Calgary tonight with kickoff at 7:30. 620 CKRM's pre-game coverage starts at 4:30.
--Tiger Woods will play the opening two rounds of the U-S Open with Justin Thomas and Dustin Johnson. The U-S-G-A released its tee times for next weeks major at Shinnecock Hills, and it offered two stacked groups. Phil Mickelson, Jordan Spieth (speeth) and Rory McIlroy tee off together in the morning of the first round.
--The Regina Red Sox fell to 1-3 on the WMBL season with a 6-2 loss at the hands of Weyburn at Currie Field.