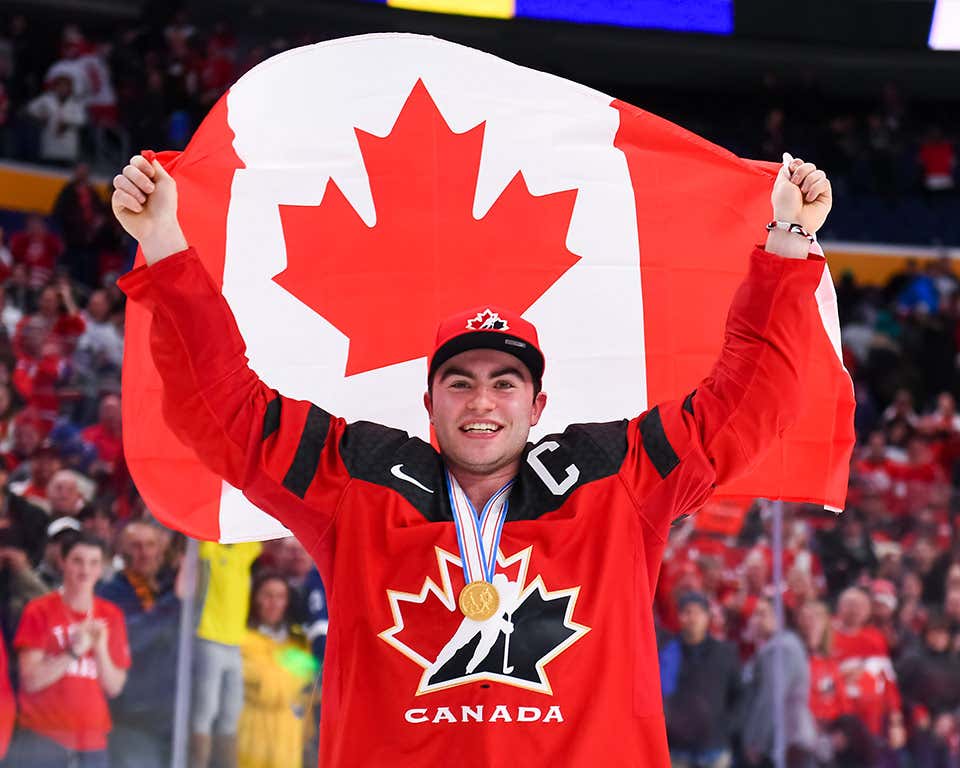 Canada came into the 2018 World Juniors hoping to avenge last year's loss to the US in the gold-medal game. They didn't get a chance to play the Americans in the gold-medal game, but they are back atop the junior hockey world.

Tyler Steenbergen scored the go-ahead goal with 1:40 remaining in the third as the Canadians bested Sweden, 3-1, to win the World Juniors title a year after dramatically falling to the U.S. in the shootout of the 2017 finals. It's the country's first World Juniors championship since 2015.

"We were trying not to dwell on last year," said forward Dillon Dube, one of the seven players who returned from the 2017 tournament. "This year, it was a new team, new group. We had a new mindset going into it. We got the job done."

Steenbergen, one of the least used players on the Canada roster, redirected a bullet point shot from defenseman Conor Timmins for his first goal of the tournament. The go-ahead tally from the unlikely hero sent the Canada-heavy crowd of 17,544 into a frenzy.

Alex Formenton sealed the game with an empty-net goal with one minute and 14 seconds remaining.

Sweden, which hasn't won the World Juniors since 2012, earned its third silver medal in the past six years. The Swedish captain, Lias Andersson, threw his medal over the glass and to a fan donning a Rochester Americans jersey. Andersson got the medal back, but he said he wasn't happy that he did.
"There was one guy in the stands who wanted it more than me, so I decided to give it to him," Andersson said. "He deserved it. ... I have a silver medal from the U18 Worlds and I haven't checked it in two years."

It is the 17th gold for Canada at the World Juniors.

For Pats forward Sam Steel, he finished the tournament with nine points which was second on team scoring.

USA forward Casey Mittlestadt, who is a Buffalo Sabres prospect, was named the tournament MVP.