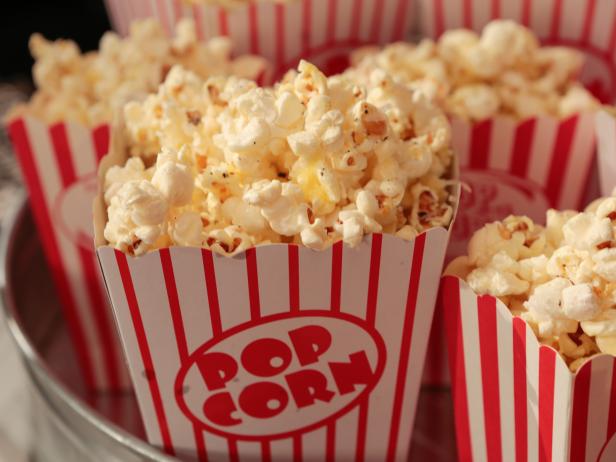 --Get your popcorn ready! The CFL/CFLPA dispute may result in us not seeing some football when we are supposed to. Does anyone think the players won't be voting to walk off the job when the current CBA expires. How big is it for marquee guys like Bo Levi Mitchell and Mike Reilly to say they aren't showing up until a new agreement is finalized.
The CFL may be finding out the PA is not the pushover they think they are. Some concessions may have to be made here to get things ironed out. The league took a gamble with their move not to resume bargaining until later this month and right now, it appears that gamble failed.
--The Toronto Maple Leafs are the last Canadian team standing. That makes some, including members of their even more annoying fanbase, feel we should drop all our allegiances and cheer for the Leafs just so the Cup can home to Canada. Thanks for playing the game, but that is the wrong answer. As an Oilers fan, I don't cheer for the Flames. As a Cubs fan, I don't cheer for the Cardinals. I am guessing it is that way the other way around and I am OK with that. As I said at the start of the playoffs, this narrative that we have to cheer for the last Canadian team standing is one of the stupidest things I've heard. Are we that insecure as a Canadian hockey fan? Apparently, the answer is yes. If you can't handle that, go suck an egg---an easter egg that is. Oh yeah, the Cup resides in the Hockey Hall of Fame which is in Toronto so the Cup actually lives there.
--Those who thought a short while ago that they would see the Tampa Bay Lightning and Calgary Flames meet in the Stanley Cup final are now just stepping back into the bushes. WOW!!! What a crazy first round this has been. It is certainly better than the NBA first round playoffs where the teams that are supposed to be winning are. It just shows you that once again all you have to do is get in and see what happens.
When you look at it right now, the number 1 and 2 teams (Tampa and Calgary) are out, the number 3 team (Boston) is going to a Game 7, the number 4 team (Washington) is going to a Game 6, the number 5 team (Islanders) are through, the number 6 team (San Jose) has had to come back from a 3-1 deficit to go to a Game 7, the number 7 team (Toronto) is going to a Game 7 and the number 8 team (Nashville) needs a win to get to a Game 7. Playoff hockey is outstanding!
I said two months ago the Flames weren't going anywhere. They were too cute, they weren't tough enough and they were unable to bring their game to a level needed in the playoffs. Colorado was the better team in just about every aspect. Johnny Gaudreau was a player whose confidence eroded with each shift and Mike Smith couldn't stop them all. In the end, Colorado's best players were their best players and Calgary's best players were an afterthought.
--The Colorado Avalanche are a good hockey team. With Cale Makar on the back-end, they are only going to get better. The Western Conference is on notice. If they play Vegas in the 2nd round, that will be a fun series to watch with lots of offence.
--Is anyone really surprised to see Steve Yzerman back in Detroit. Was there any significance to the deal being announced on the "19th"?
--In football, I don't know what pass interference is. In hockey, I don't know what goalie interference is. Does the NHL? The same could be said for actual interference. I actually thought the Auston Matthews goal was a goal Friday night because I have seen that call before. Many thought it shouldn't have been. It all starts with the original call. The call on the ice was a goal and it ended up being that way. Had the goal been called off, I think it would have stayed that way under review.
--How about Saskatchewan in these playoffs. Yorkton's Jared Bednar is coaching the Avs. Brayden Schenn, Jaden Schwartz and Tyler Bozak had a huge series for St. Louis. The 306 is well-represented my friends. Oh yes, let's not forget about Mike Babcock and Patrick Marleau either or Jordan Eberle,
--Why wouldn't the WHL have their divisional finals play on alternate nights? Wouldn't it be better to have one final go Friday-Sunday with the other Saturday-Monday and so on. Just a thought! By the way, if the SJHL can have their final on TV, one would think the WHL should have the $$$ to have theirs on TV as well.
--Brooke Henderson has had 100 career starts. In those 100 starts, the Ontario native that thrilled everyone at the Wascana last year has had 39 top 10 finishes and eight wins. Did Tiger do that in his first 100 tournaments? The 21 year old knows what to do on a golf course.
--We aren't even through the first month of the baseball season and the New York Yankees have placed 13 players on the disabled list. At this point, if you wear a Yankees hat or jersey, you could be in serious danger.
--Easter Monday should just be a holiday too so that everyone gets a four-day weekend! Just sayin!
--That's all I got. Have a great week!