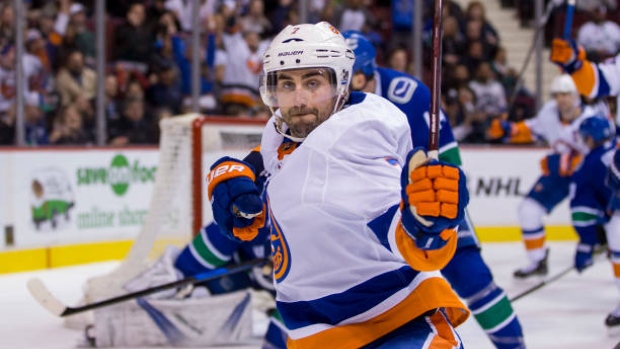 Jordan Eberle agreed to terms on a five-year contract to remain with the New York Islanders on Friday. No financial terms were disclosed.
The 29-year-old forward has spent the past two seasons with New York after being acquired in a trade with the Edmonton Oilers for forward Ryan Strome on June 22, 2017. He could have been an unrestricted free agent July 1.
Eberle had 37 points (19 goals, 18 assists) in 78 games with the Islanders this season, and nine points (four goals, five assists) in eight games during the Stanley Cup Playoffs, helping the Islanders advance to the second round.
He had 59 points (25 goals, 34 assists) in 81 games with the Islanders in 2017-18.
Selected by Edmonton in the first round (No. 22) of the 2008 NHL Draft, Eberle has 478 points (209 goals, 269 assists) in 666 regular-season games with the Islanders and Oilers, and 11 points (four goals, seven assists) in 21 playoff games.
The Islanders still have two key potential unrestricted free agents, forward Anders Lee, their captain, and goalie Robin Lehner. Center Brock Nelson, who also could have been an unrestricted free agent, agreed to terms on a six-year contract May 23.
(NY Islanders)