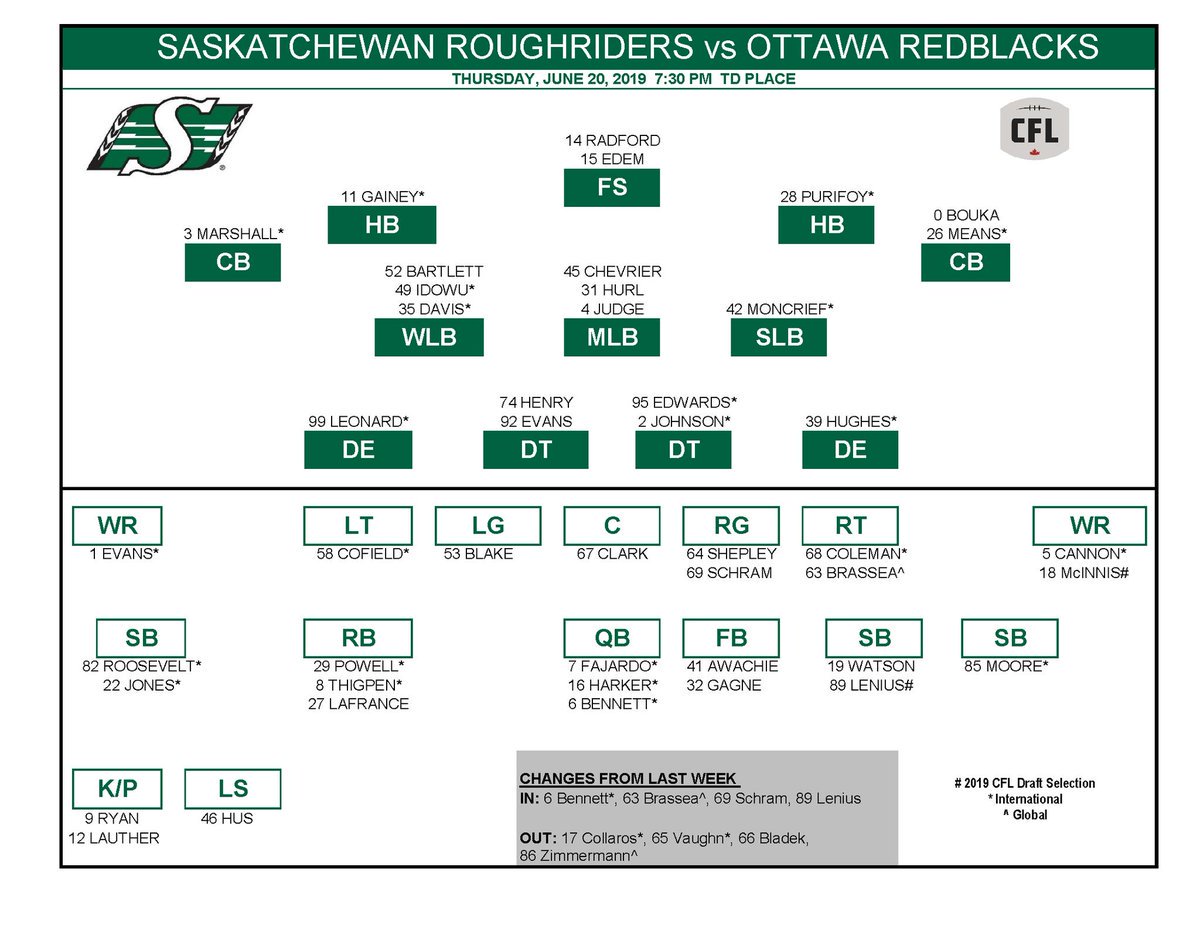 --The Riders did not allow Hamilton a single Red Zone drive last week and no play run closer than the SSK 26-yard line all game
--Among their 3 Active QBs, one will be making their first career start. They have a combined 107 pass attempts heading into Week 2. (Cody Fajardo 85, Isaac Harker 14 last week, and newly-signed Bryan Bennett with 8 last year for Winnipeg.
--Derrick Moncrief is tied for 4th in the CFL in tackles after Week 1 with 7
--The Riders are 26-37 in road games since the start of the 2012 season, but are 31-26 against Eastern Division teams. . They have an overall record of 16-21 in June/July.