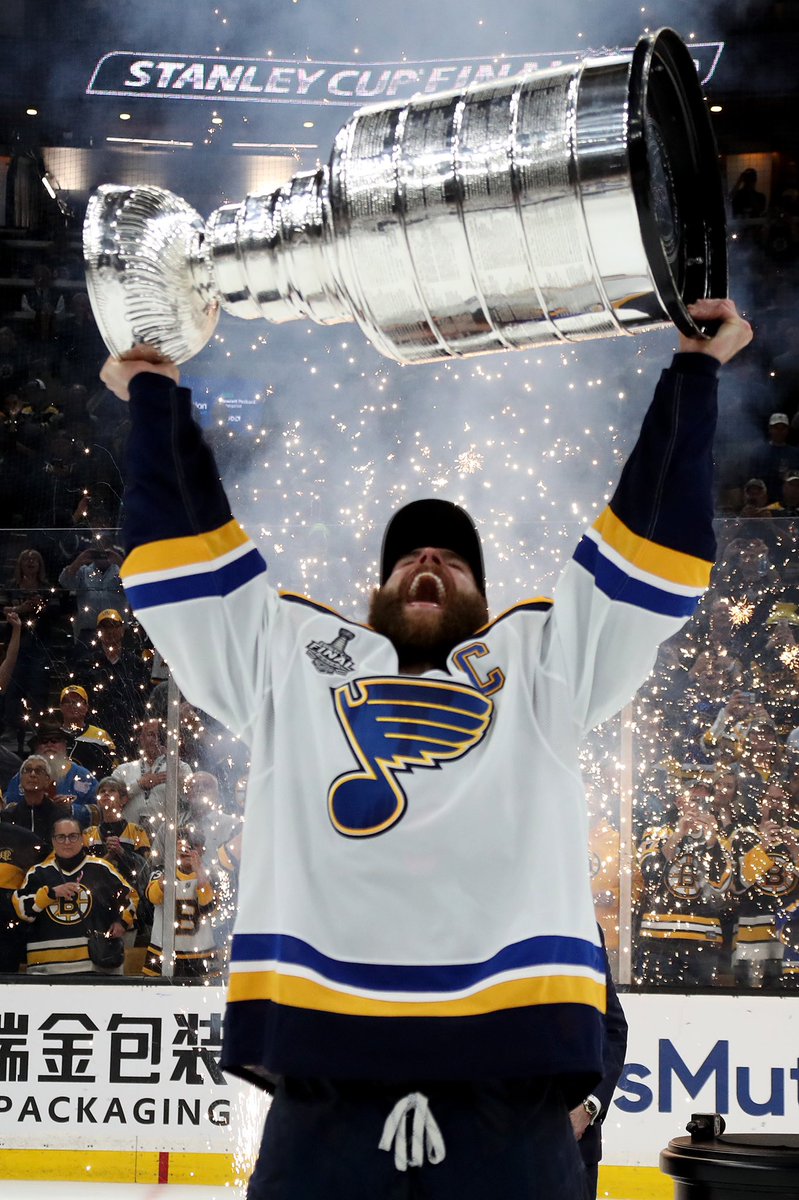 Courtesy: NHL
Almost 50 years after they were swept by the Boston Bruins in their last Stanley Cup Final appearance, the St. Louis Blues have avenged their 1970 defeat in historic fashion, beating the Eastern Conference champions 4-1 at TD Garden on Thursday night to claim their first-ever title
The Bruins may have entered with the upper hand, touting home ice after dropping four goals on Blues rookie goalie Jordan Binnington in a 5-1 Game 6 rout, but he stifled an early onslaught of offense to start Thursday's showdown. That allowed St. Louis to hold a 2-0 lead after two periods despite taking only six of their own shots at the halfway point of the action. From that point forward, with Boston fans muzzled and the Bruins' biggest names back in the shadows, St. Louis simply put on a clinic, demonstrating pitch-perfect checking, transition defense and penalty killing -- all before a pair of third-period goals sealed their first title in franchise history.
For a team that sat in last place on the first day of 2019, the Blues looked a whole lot more like a veteran playoff team than the Bruins, who were essentially sapped of all energy and rhythm as early as the end of the first period. Ryan O'Reilly made history by getting St. Louis on the board first, tipping a shot past Tuukka Rask to become the first player to score in four straight Final games since Wayne Gretzky in 1985. Scoring strikes from Zach Sanford and Brayden Schenn in the final eight and a half minutes sealed the deal, with only a late tally from Matt Grzelcyk putting Boston on the board.
Entering Game 7, it was anyone's guess as to which version of the Blues and Bruins would actually show up. Boston seemed like the clear-cut favorite after an opening-game victory that established them as the "been there, done that" veterans of the series, and the Blues needed overtime to barely hang on in Game 2. A 7-2 blowout in the subsequent matchup seemingly reaffirmed the Bs as the team to beat for the Cup, but St. Louis stole the series lead with two straight wins, including one at TD Garden, before yet another Bruins explosion in Game 6 -- a 5-1 rout that marked the long-awaited emergence of Boston's first-line stars.
The win also means the Stanley Cup will be spending some time in Saskatchewan as Tyler Bozak, Jaden Schwartz and Brayden Schenn all call the province home.