--The Swift Current Broncos were the last Saskatchewan-based team to win the WHL title in 1993. They will try to end the drought that has hit 25 years.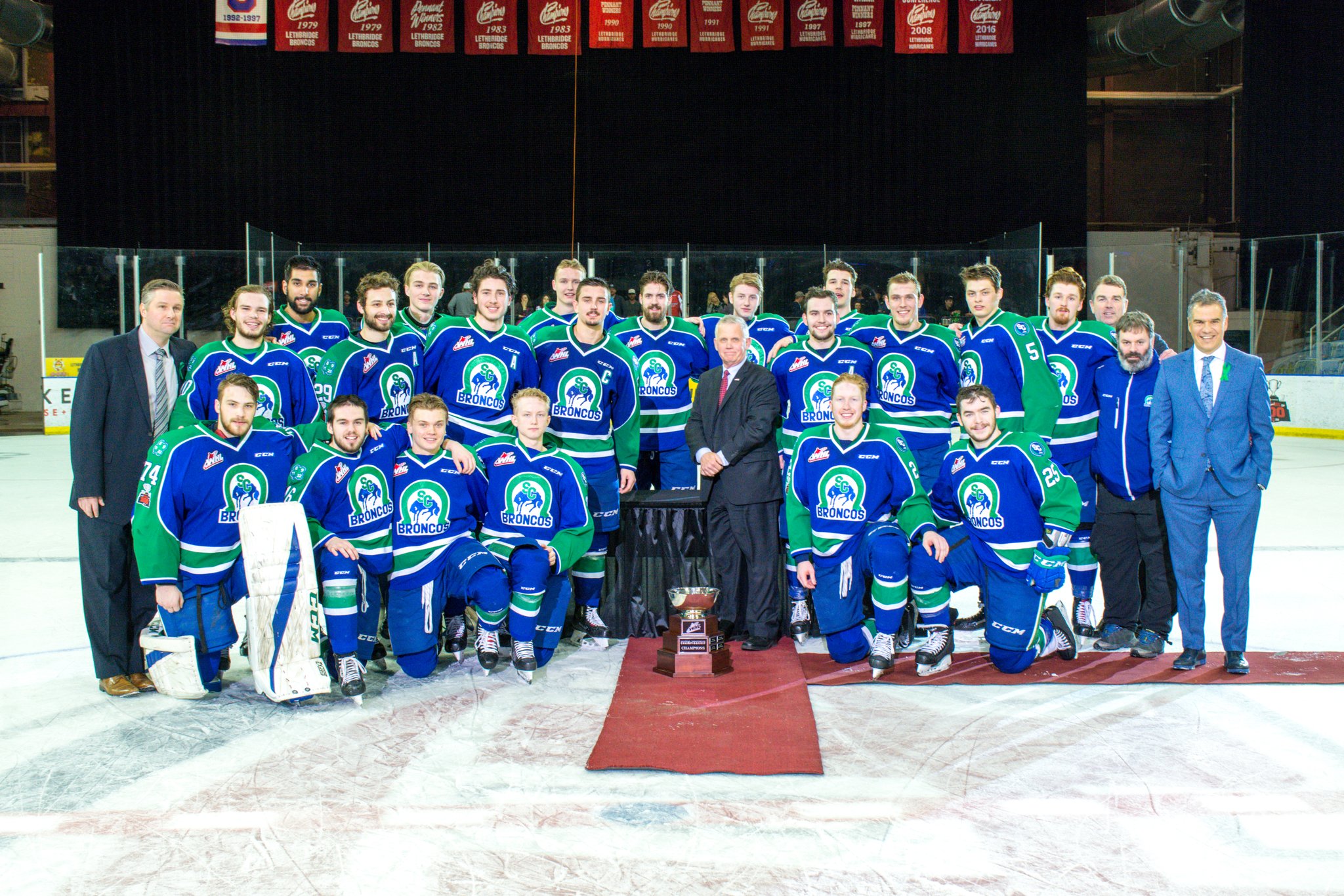 The Broncos got three goals in less than two minutes in the second period as they beat Lethbridge 5-1 to scan their barcode to the Ed Chynoweth Cup final with a Game 6 victory.
The Broncos will open play in the final at home Friday against Everett. The Silvertips were down 5-2, but they came back to win it 6-5 in overtime with Kevin Davis getting the winner.
--The OHL final is set as Hamilton will meet Sault Ste. Marie. The Greyhounds, the number one ranked team in the CHL, beat Kitchener 4-3 in double overtime to advance.
--Former Moose Jaw Warrior Brayden Point had himself a night. Point had a goal and three assists leading Tampa to a 4-2 win over Boston. That series is even at one. Vegas and San Jose went to overtime with William Karlsson winning it for the Knights as they take a 2-1 lead with a 4-3 win.
--Alouettes GM Kavis Reed says he is open to trading the number one pick in Thursday's CFL draft and that he has had a couple of inquiries. "If an offer comes our way that will allow us to improve our roster in the short- and long-term we'd entertain it." Reed said during a conference call.
Reed said the Alouettes have narrowed down their potential choices for the first overall selection Thursday night to five prospects. Included in that group are Trey Rutherford, a six-foot-five, 312-pound offensive lineman at UConn, and Mark Chapman, a six-foot, 180-pound receiver at Central Michigan.
As it stands now, the Riders have the number five pick.
--Tom Brady isn't going anywhere.
Few thought the New England Patriots star quarterback's status was in doubt for the upcoming season, and despite admitting that the situation is less than ideal for his family, Brady confirmed he'll return for 2018.
--The Boston Red Sox didn't hit a single grand slam in 2017. One month into 2018 and they've already more than made up for last season's power outage.
Xander Bogaerts, who already had one grand slam this year, was the latest Red Sox hitter to get in on the bases-loaded fun Monday night. The shortstop crushed Jason Hammel's third-inning offering over the Green Monster for a 430-foot slam that left Fenway Park in a hurry - a 110 mph exit velocity - and it put the Red Sox out in front of Kansas City 6-3.
It was the sixth Red Sox grand slam already this season, and that tied them with the 1996 Montreal Expos for the most hit by any team before May 1, according to Elias Sports Bureau.