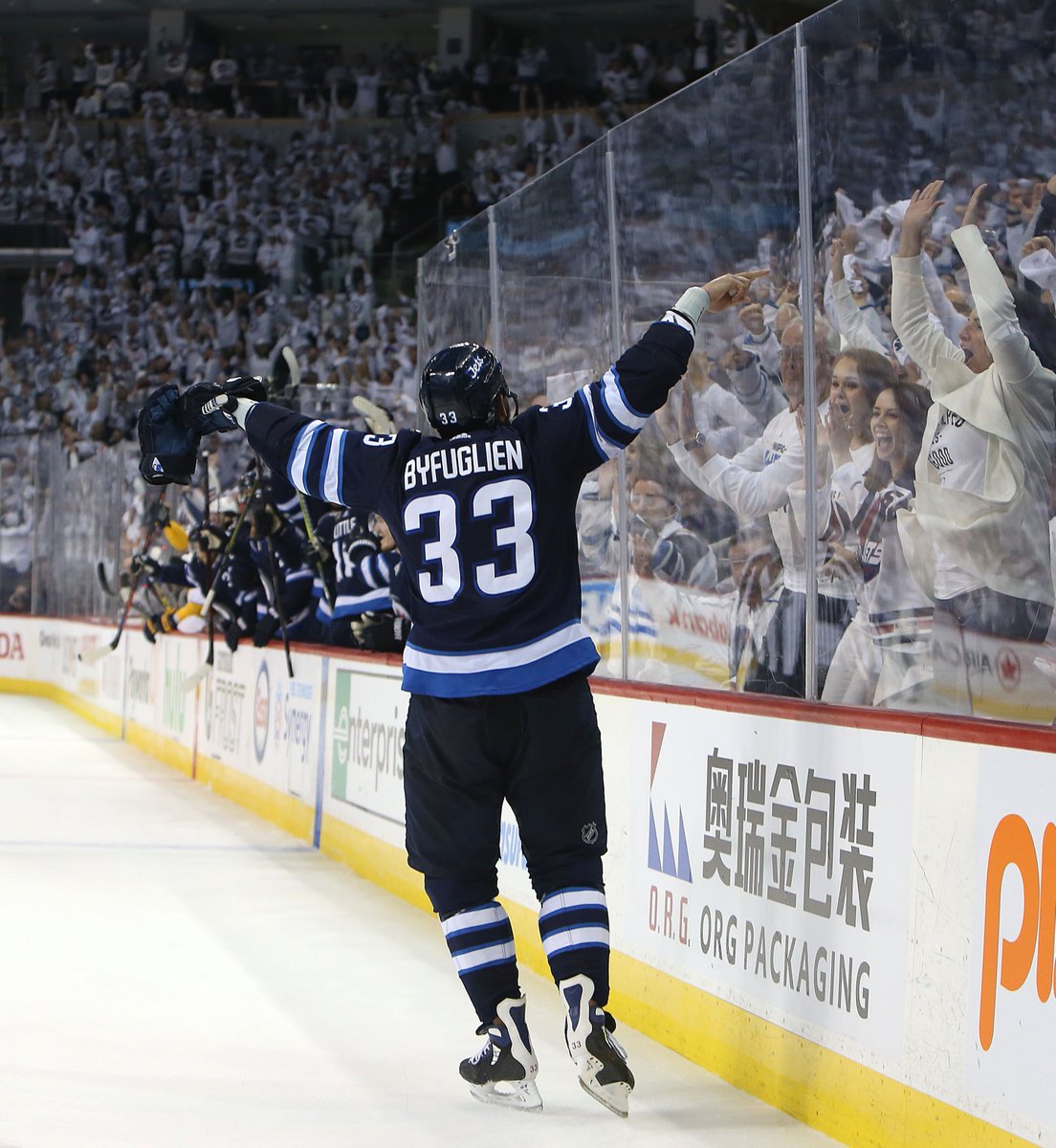 --From the lowest of lows to the highest of highs for Winnipeg and the Jets. They trailed 3-0 after one period of play, but they tied it scoring three times in the first 5:30 of the 2nd. They then went on to beat the Nashville Predators 7-4 to take a 2-1 lead in the series. Dustin Byfuglien and Blake Wheeler each had two goals for the winners.
--Alex Ovechkin scored with just over a minute to go in the 3rd to lift Washington to a 4-3 win over Pittsburgh. The Capitals lead the series 2-1.
--The Steinbach Pistons beat the Nipawin Hawks 6-2 in Game 3 of the ANAVET Cup. The MJHL champs lead the series 2-1.
--The leading scorer in the WHL playoffs has an NHL contract. Lethbridge Hurricanes forward Brad Morrison signed a three-year entry level deal with the LA Kings. The 20-year-old Morrison, who had 37 points in the playoffs, had 75 points in the regular season
--The Cleveland Cavaliers beat Toronto 113-112 in overtime to kick off their NBA 2nd round Eastern Conference matchup. Toronto had a 14 point lead in the third quarter, but they let it get away as they went ice-cold from the floor in the 4th.
--The 2019 Major League Baseball season will kick off in Japan.

The league announced Tuesday the Seattle Mariners and Oakland Athletics will play a two-game series at the Tokyo Dome from March 20-21. The A's will serve as the home team.



MLB has increased its effort to hold regular season games outside of the United States and Canada. The Los Angeles Dodgers and San Diego Padres are set for a series in Mexico later this week, while the Minnesota Twins and Cleveland Indians played in Puerto Rico last month. The Mariners and Athletics played a two-game series in Japan in 2012, as well.