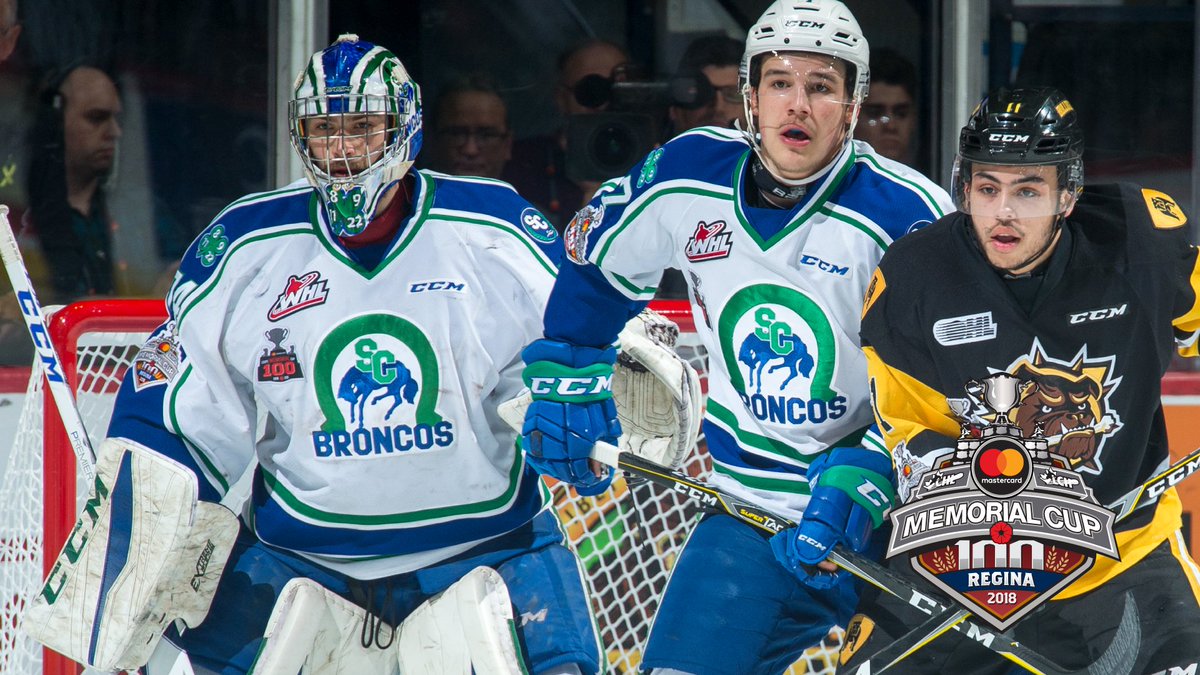 Photo: CHL Images
--The Swift Current Broncos are in a must-win position at the Mastercard Memorial Cup. Despite the heroics of Stuart Skinner, the WHL champs were beaten 2-1 by Hamilton. Skinner stopped 54 of 56 shots, but one by Marian Studenic with 2:01 to play in the 3rd was the winner. Hamilton is 1-1 and will play Acadie-Bathurst on Tuesday at 8. Swift Current is 0-2 and plays 1-1 Regina Wednesday at 8 to close out the round-robin.
--A Game 7 is needed in the NHL East final. Braden Holtby stopped 24 shots in a 3-0 Washington win. Game 7 is Wednesday in Tampa. Vegas awaits the winner. If Washington wins, the Stanley Cup final starts Monday in Vegas. A Lightning win will see them have home ice advantage with the game still going on May 28.
--Lou Lamoriello appears to be heading to New York. Multiple media reports say the former Leafs G-M will be hired by the Islanders in a hockey operations role.
--Canadian pitcher Nick Pivetta struck out seven over seven innings to lead the Phillies to a 3-0 win over Atlanta. The Victoria native is 4-and-2 on the year.
---Riders training camp continues in Saskatoon with Tuesday being Day 3. Early on, it appears as if Cameron Judge, the team's first-round draft pick last year, will get an opportunity to start at weak-side linebacker. Defensive lineman Rakim Cox tweaked his back while tying his shoes prior to practice and missed the day as a result.