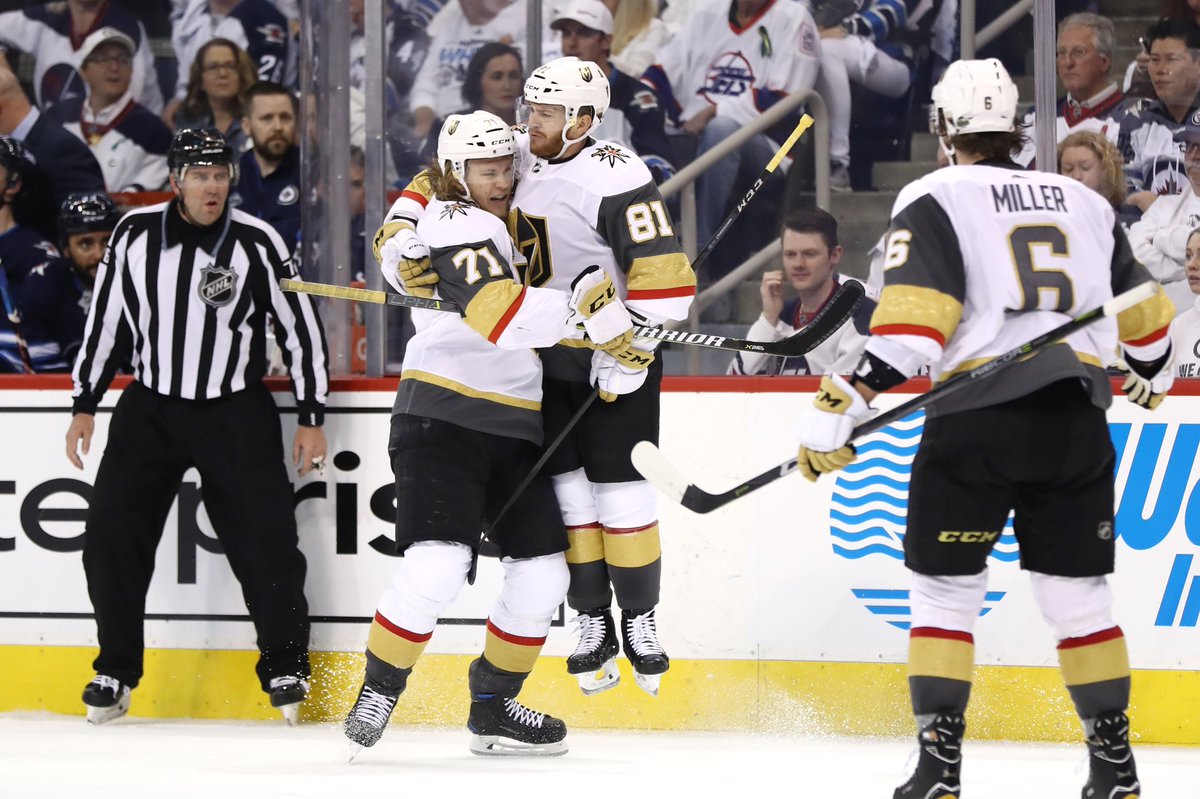 --The Vegas Golden Knights evened things up with the Winnipeg Jets in the NHL West final with a 3-1. Jonathan Marchessault had a pair for the Knights with the second goal coming just moments after Winnipeg had cut the lead to 1. Tonight, Washington looks to move to a 3-0 lead over Tampa on home ice
--The Edmonton Oilers have signed Swift Current G Stuart Skinner to an NHL entry-level contract. Skinner, who was the 3rd round pick of the Oilers in the 2017 NHL draft. Skinner and the rest of the Broncos start play at the Mastercard Memorial Cup on Saturday when they meet the Quebec champs from Acadie-Bathurst in Game 2 of the concert.
--The New Orleans Saints have released linebacker Adam Bighill. He is a free agent and can return with any team. Bighill is a four-time CFL All-Star and five-time West Division All-Star, amassing 489 defensive tackles in 99 games over six seasons--all with BC. It is thought he will end up with the Lions again if he can't find another opportunity in the NFL.
--The BC Lions are trying to get fans to BC Place. The team is staging a
variety of promotions
aimed at getting people to their games. All CFL teams begin training camp this weekend. The first pre-season game is May 27 when the Riders visit Edmonton.
--The WHL's Vancouver Giants need a new general manager. Glen Hanlon, who has spent two years in the position, says he has decided to pursue other opportunities and won't be back. One other WHL item--the Prince Albert Raiders signed defenceman Nolan Allen to a contract. Allen was the 3rd pick overall in the bantam draft and the highest player from Saskatchewan taken. The Davidson, SK product played in 26 games for the Humboldt Bantam AA Broncos in the SBAAHL last season, registering 12 goals and 32 assists. He chipped in two goals and two assists in four playoff games.
-- The president of the Winnipeg Rifles of the Canadian Junior Football League has resigned after writing a Facebook post that made reference to Nashville Predators defenceman P.K. Subban.Todd Wilson posted an image Saturday night of a beer vendor working at Winnipeg's Bell MTS Place as the Jets were playing the Vegas Golden Knights in the opening game of the Stanley Cup Western Conference final. The vendor appears to be black; Subban is black.
The caption reads: ``Two nights ago he was in game 7. Tonight PK Suban (sic) is selling me beer'' in reference to the Jets' downing of Nashville in the second round of the playoffs.
Wilson, who is also the league's deputy commissioner, apologized in a statement on the league's website, saying it was a poor attempt at humour and that he took it down right after the game.