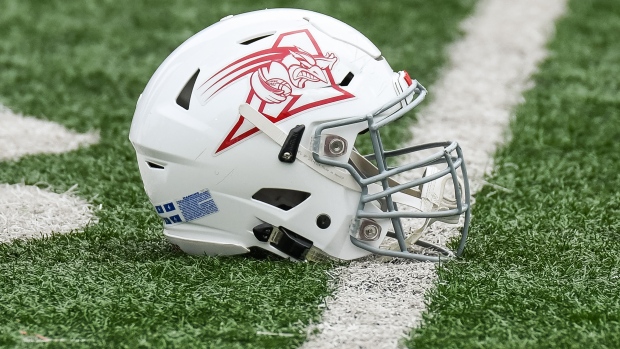 The Canadian Football League together with the Wetenhall family would like to confirm the Montreal Alouette Football Club Company has been sold to the CFL, effective today.
This is part of an orderly transition to new long-term ownership and a new chapter in the Alouettes storied history.
The CFL and Wetenhall family indeed have been working for several months to identify and assess potential new owners and that process is ongoing.
The CFL believes very strongly in the future of the Montreal Alouettes Football Club and that this process will be successful in bringing new, long-term and highly focused ownership to the city and the league.
To facilitate the process, the CFL has been involved in the club's day-to-day operations in recent months.
Given the importance of stability, ongoing investment and this search for the best possible ownership group for the future, as well as preparations for the upcoming regular season, the CFL has now assumed ownership as well as operational responsibilities of the Club until a transition to permanent new ownership is completed.
"We want to reassure Alouettes' players, coaches, staff and fans that this is part of an orderly, step-by-step process that is entirely devoted to putting in place a new foundation for the Alouettes' and the CFL's success" said Commissioner Randy Ambrosie.
"Our conversations have led to significant interest by new ownership groups and we are confident in the process we initiated many months ago."
"We are ready to welcome our fans to Percival Molson Memorial Stadium and to live the 2019 season with them and all of our stakeholders. We look forward to welcoming a future owner and working with them and the CFL for many years of future success. Our operations and financial capability are intact through this season and we are operating business as usual" said Patrick Boivin, President and CEO of the Montreal Alouettes.
The CFL and the Alouettes family express their gratitude to Bob and Andrew Wetenhall. Today's announcement caps one of the most successful chapters in Canadian sports ownership history, a 22-year-span that included three Grey Cup championships, ten first-place finishes and an impressive record of 223 wins against 172 losses and one tie. Eleven Alouettes have been inducted into the Canadian Football Hall of Fame during their tenure, including Bob Wetenhall himself, as a builder, in 2015.
We all look forward to a season of growth and success for the CFL and the Alouettes.